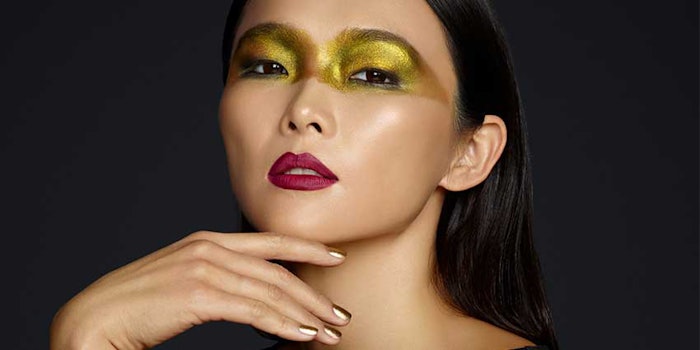 The Merck KGaA will soon unveil a "new generation" gold pigment, Ronastar Dazzling Lights. The ingredient is an addition to the Lights Series portfolio, which offers a selection of light-catching effects.
Related: Expert Opinions: Color Pause*
Ronastar Dazzling Lights (INCI: Not Provided) is an addition to Merck KGaA's pigment portfolio. The ingredient has a chromatic gold shade with a subtle hue of green. It is stable in formulations and delivers a vivid sparkle effect in very low concentrations.
According to the company, the smooth substrate results in a crystalline, light-catching effect accompanied by a supple feel to the skin. This texture is due to a coating technology that produces the effect of a larger sparkle on a smaller particle scale. The design of metal oxide layers results in a directed reflection of light due to the reduction of scatter.