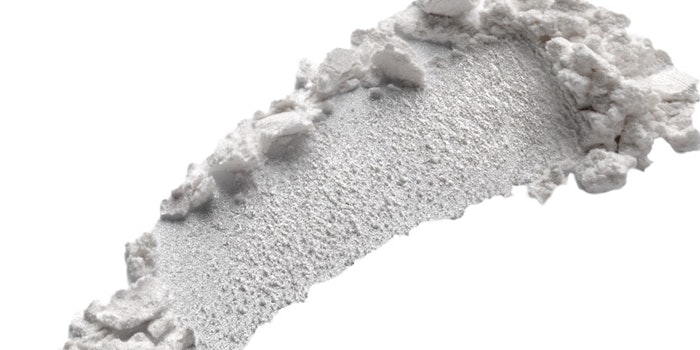 Merck KGaA
Merck KGaA in Darmstadt, Germany launched Ronastar Frozen Jewel (INCI not available), a silver premium pearl luster pigment, which complements the Ronastar range with a frosty shine and hiding power. The new pigment imparts a silver sparkle to premium cosmetics and high-quality body care products.
The Ronastar Frozen Jewel consists of smooth glass platelets—inorganic calcium-aluminum borosilicate—coated with multiple layers of metal oxides. The particles consist of a size ranging from 20 μm to 200 μm, providing a high reflection of incoming light and measurably stronger than other effect pigments with similar product properties.
"Thanks to its state-of-the-art multilayer technology, even smallest concentrations of Ronastar Frozen Jewel develop a maximum frost effect and exceptional hiding power," explained Alexander Peters, head of Global Marketing Decorative Materials at Merck KGaA, Darmstadt, Germany.
The pigment shows up as a white powder with a silvery sparkle. When used on its own, the pigment appears as pure, sparkling silver. If the pigment is combined with other cosmetic colorants, it imparts a frosty-silvery shimmer to strong colors. Given the options, this pigment can be utilized in a broad range of applications for cosmetics and care products such as eye shadows, lip makeup, nail polish and body and shower gels, providing a cool and brilliant charm.