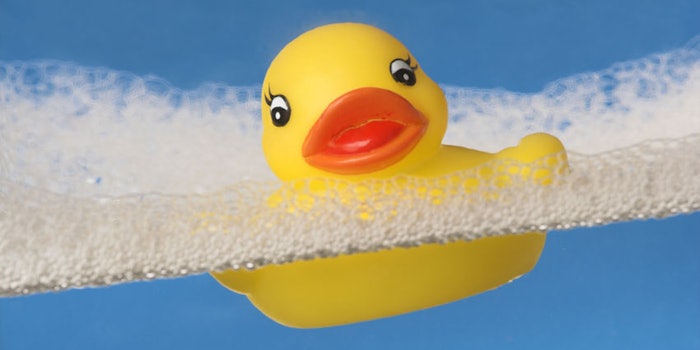 C&T: What are the latest developments and trends in bath and body that cosmetic formulators need to be aware of? How should they act on them today?
AE: A growing trend today is focused on personal well-being. Individuals' interest in consuming the best foods for their body has expanded into an awareness and demand for the best ingredients in their body care products. This is evidenced by an expectation for high quality as well as environmentally friendly or sustainably sourced ingredients.
Similar to the food industry, we are seeing a return to simple or basic products with known or recognizable ingredients such as plants and botanicals. Formulators should remain astute in their ingredient selection and continue to build quality into the value.
C&T: How do you see the trend for multifunctional products affecting the bath and body segment? What functions are coming together?
AE: In the bath and body segment, the main focus continues to be on the combination of cleansing and moisturization. Bar soap has evolved in moisturization and as such, is making a comeback. Masks are trending as a new addition to your existing routine, providing uniquely targeted care while also giving the user a reason to take a moment to rest and relax.
C&T: What do you see as the greatest challenge for formulators in the bath and body space going forward?
AE: One of the current challenges for formulators, and not just in the bath and body space, reflects innovating in a scrutinized environment. Today's consumers are well-informed and resourceful, and they are setting new industry standards of excellence. Information is now available in the palm of their hands when and where they want it, and that information will affect their purchase behavior.
In this information generation, formulators should prioritize their continued education and awareness of environmental and social issues, and continue as always to formulate with the highest integrity.