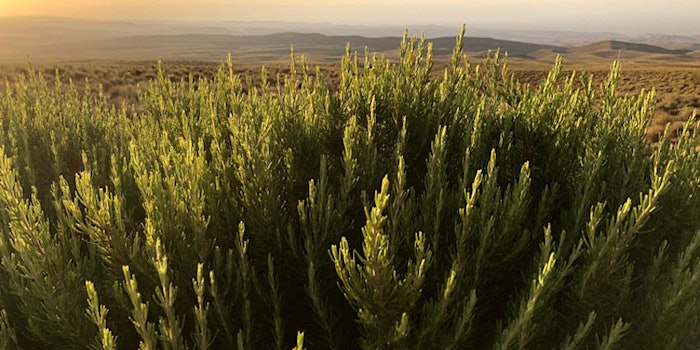 Givaudan Active Beauty
Givaudan Active Beauty's [N.A.S.] (natural antioxidant solution) Rosemary 01 (INCI: Not Provided) is a functional cosmetic ingredient that functions similarly to butylated hydroxytoluene (BHT) but reportedly outperforms BHT in its natural efficacy.
Recently: Givaudan Launches Z-biome Microbiome-friendly Scent Technology
Crafted by green fractionation from rosemary sustainably sourced mainly in Morocco, [N.A.S.] Rosemary 01 offers antioxidant benefits that, according to Givaudan, perform higher than BHT and BHA and other natural solutions, while protecting botanical oils and stabilizing colors.
Validated through IDPack—a set of analyses including botanical observation, DNA analysis, HPTLC and HPLC measurement—this antioxidant solution can offer natural claims to the cosmetic market.
Several tests were performed to demonstrate the efficacy of the active compared with synthetic antioxidants. All results for [N.A.S.] Rosemary 01 demonstrated a higher efficacy on aggressive temperature and light exposure conditions, showing that the ingredient is:
two to three times more efficient than BHT and 3.3× more efficient than BHA;

able to protect an oil-soluble coloring agent in MCT more than 2× better than BHT and the synthetic competitor and;

able to protect water-soluble coloring agents in emulsion more than 2× better than BHT and synthetic tocopherols.
"The current set of synthetic antioxidants used in cosmetic products such as BHA, BHT and synthetic tocopherols are effective but contested by an increasing number of consumers," said Yohan Rolland, global category manager of Givaudan Active Beauty. "Our scientists rose to the challenge of finding organic and even more efficient alternatives to offer formulators a sustainable way to create finished cosmetic products with 100% natural origin ingredients."