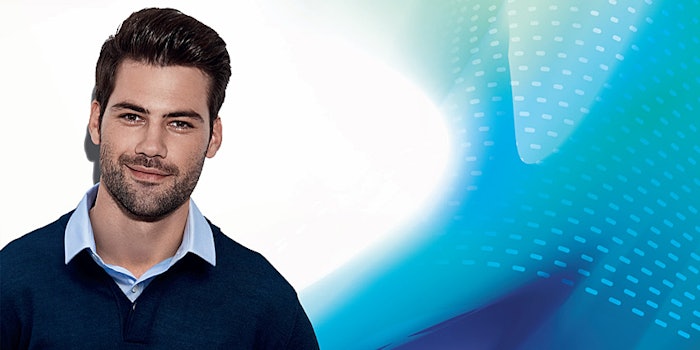 Symrise
Through an in vivo study, Symrise has found Crinipan PMC green (INCI: Propanediol Caprylate) performs equally to conventional systems.
Featured: Propanediol Caprylate: Shifting the Microbiome, Sebum Levels and Classic Approach to Dandruff
At an external institute, the application of the ingredient via shampoo was compared with piroctone olamine on two groups of test subjects with dandruff. The study evaluated the degree of dandruff before and after a 28-day application of the test shampoos on a greasy scalp.
The result was a significant reduction of flaking with reportedly no difference between the two groups.
Previously, Symrise had already reported that Crinipan PMC green can reduce dandruff versus the placebo and works as effectively as the established active ingredient climbazole.

Symrise's active has a micro-activated mode of action to target dandruff. The yeast Malassezia activates the ingredient with its enzymes.
In addition to its ability to reduce flaking on the scalp, the active has been shown to support a healthy scalp microbiome and could improve sensorial parameters for the hair fiber, thus increasing the acceptance of hair and scalp care cosmetics by consumers.
Crinipan PMC green is produced via green chemistry from 100% renewable raw materials and is readily biodegradable.
The active won two first prizes at the BSB Award 2020 in the category "Most Innovative Active Ingredient/Scalp, Barrier, Redness" and the SEPAWA Innovation Award 2020.
Previously: Symrise Updates SymReboot L19 Dandruff Control Data
"I find it exciting to see our innovation performing equal to those strong benchmarks," said Steffen Nordzieke, Ph.D., manager microbiology in the global innovation cosmetic ingredients division at Symrise. "Seeing the theory confirmed in real life always serves as a strong motivation to look for alternative ways of solving old problems."
"For long, manufacturers of anti-dandruff shampoos have relied on the effectiveness of conventional active ingredients like zinc pyrithione, piroctone olamine or climbazole," added says Florian Genrich, Ph.D., senior global product manager, cosmetic ingredients division at Symrise. "Looking at the upcoming ban of zinc pyrithione in European cosmetics in 2022, we find it reassuring to see once again that Crinipan PMC green works head to head with conventional systems, offering the market an entirely new eco-friendly alternative."