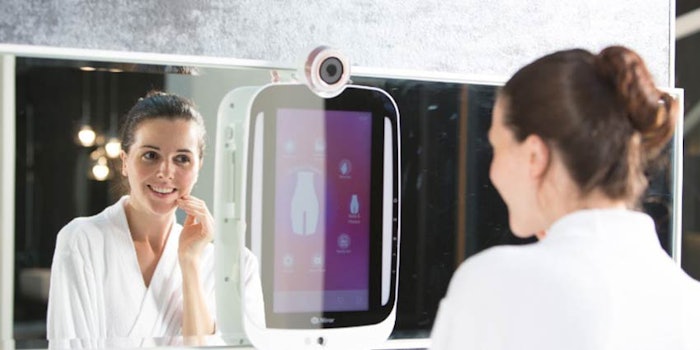 According to Cosmetics & Toiletries sister brand, Global Cosmetic Industry, we may no longer be our own worst critics; smart mirrors could be.
Earlier this year, SimpleHuman launched a stainless steel, Wifi-enabled Sensor Mirror Pro Wide-View, which retailed for $400. Now, HiMirror has upped the ante by introducing a $259-mirror that can offer personalized skin care analysis based on a user's skin condition over time. It can also offer feedback based on weather conditions and the environment.
Humidity-resistant, the mirror "sees" with a high resolution camera that can analyze makeup-free photos to produce a "Skin Index Synthesis" report on firmness, brightness, texture, clarity and other aspects. It can also detect dark or red spots, dark eye circles, wrinkles, pores, fine lines and other complexion elements.
To learn more about this technology, read the full Global Cosmetic Industry report.