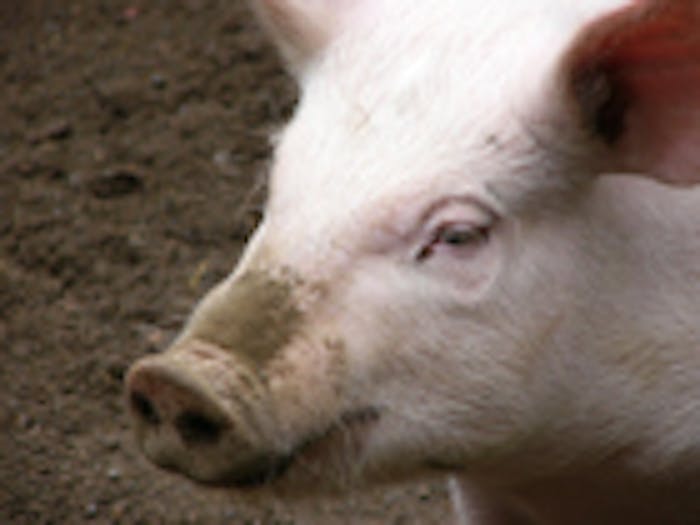 Symrise and Cutech Srl have developed a new skin model out of pig skin as an alternative to animal testing. Their work focuses on a long-term culture, ex-vivo skin of porcine origin which can be used to conduct skin tests for cosmetic ingredients.
The companies started their project earlier this year. The joint project  reportedly is the result of changes in European cosmetics legislation, namely the seventh amendment that prohibits the sale of cosmetic products with ingredients that were tested on animals.
This pig skin is derived exclusively from animals intended for meat production ,and therefore, complies with European law. An advantage of the new skin model is the three-dimensional structure which is ideal for depicting the natural structure of human skin. This in turn makes it possible to observe the interactions of the many different layers and cells of the skin.
Pig skin also bears a remarkable resemblance to human skin, according to the companies, allowing for a greater predictability with regard to the use of cosmetic ingredients. Since the structure of this skin optimally imitates the response of human, skin tests can be conducted in a wide variety of applications. The range of the tests which are currently being developed includes safety tests on dermal irritation and sensitization as well as efficacy tests on skin aging and pigmentation.
Another advantage is that pig skin can be used and cultivated without requiring sophisticated techniques that have an impact on the expense of conducting tests. The two companies believe that the new model will benefit the whole cosmetic industry. For more information, visit www.symrise.com.