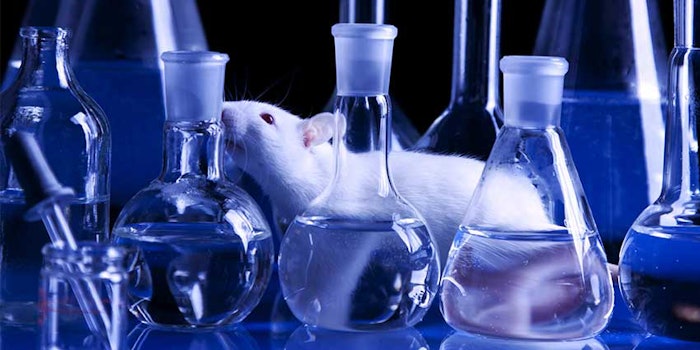 SenzaGen and XCellR8 have expanded their collaboration by signing a global licensing agreement that covers the performance, marketing and sales of SenzaGen's vegan skin sensitization test, GARDskin Animal Product-free.
Related: Duolab Creates Preservative-free, Personalized Skin Care Solution
SenzaGen and XCellR8 have collaborated since 2016 through a distribution agreement. Because of this recent enhanced license agreement, XCellR8 will market and sell GARDskin Animal Product-free to perform tests at its laboratory in Daresbury, U.K.
GARDskin Animal Product-free is a skin sensitization assay as a safety assessment for chemicals in cosmetic products. It enables a reportedly accurate way of predicting a chemical's ability to induce sensitization without the use of animal experimentation, in compliance with the 3R principle. It is a genomic test measuring changes in gene expression of 200 genes relevant to the skin sensitization adverse outcome pathways (AOP).
"Our collaboration has resulted in the further development of an existing test, adding an offering to our portfolio that is in line with our strategy and mission to offer animal-free testing methods," says Axel Sjöblad, CEO of SenzaGen.
Previously: The Body Shop Teams Up with British Lab for Animal-Free Testing
GARDskin Animal Product-free is a further development of SenzaGen's previous model of GARDskin. By replacing animal serum, which is traditionally used as a nutrient solution in cell culture, with human serum, this test is claimed to be free of animal components.
"Together with our clients, we are passionate about the vision of creating a more ethical testing industry without animal testing and animal components," comments Carol Treasure, founder and CEO of XCellR8. "Through this collaboration with SenzaGen, XCellR8 has the opportunity to offer this GARD test, free of animal components for skin sensitization. In the long term, this means safer and better products for all."
For more information, contact SenzaGen or XCellR8.