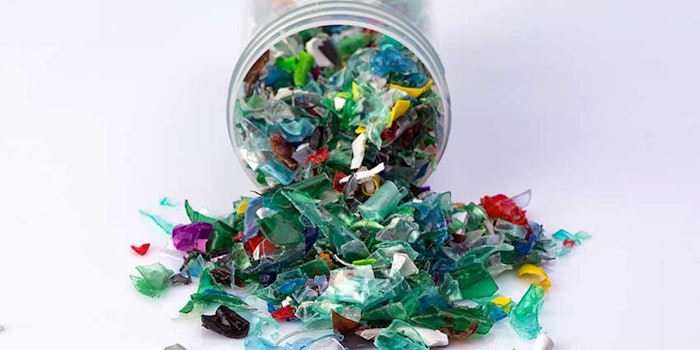 The French startup Carbios is advancing recycling with an enzyme that biologically depolymerizes polyethylene terephthalate (PET) plastic waste—returning the recycled material to its virgin form, which enables the material to be efficiently recycled into new bottles.
Related: What's Your Environmental Impact?
Current recycling technology is thermo-mechanical and reuses plastic by melting and then reforming it into new products; but this process weakens the plastic and can cause aesthetic impurities in the material. Eventually, the plastic becomes discolored and appears unattractive to customers. In the end, most plastic is not recycled but rather, downcycled.
"It's not even recycling. It's more a possibility to reuse plastics a few times," said Alain Marty, chief scientific officer at Carbios. "After a few cycles it's not possible to reuse this polymer and it's incinerated or goes to a landfill."
Previously: Planting Ideas: Upcycled Rubber Seed Offers a Renewable Cosmetic Ingredient
The potential of Carbios's technology is being further developed in partnerships with PepsiCo, L'Oréal and Nestle. The small startup is backed by lead investor Truffle Capital and BOLD (Business Opportunities for L'Oréal Development), among a few others.
"The Carbios systems can take all plastic, colored PET, textiles like polyester or even carpet…and recover it," said Ron Khan, vice president of beverage packaging at PepsiCo.
In 2018, only 3% of Pepsi's packaging used recycled plastic but the goal is to create 25% recycled packaging by 2025, Khan said.
Also related: A Closer Look at P&G's Paper Deodorant Packaging
Carbios demonstrated its enzyme's effectiveness in work published in Nature. It also has proven to Pepsi, in a few pilot tests, that the bottles made from Carbios's recycled plastic perform like virgin PET but now the team needs to show the process can work on a manufacturing level congruent on a massive scale for these global brands.
"They [Carbios] are a small technology company with research and development but [they] don't have the bandwidth like us," Khan continued. "We bring our knowledge about the front end of the market and the whole area around collection systems, and we have relationships with the big PET companies. So by joining together with them, we've been able to bring that knowledge to help develop that end-to-end supply chain."
Previously: Research Reveals 'Sweet' Anti-aging Benefits from Upcycled Cherry Stem
A specialized and massive PET processing plant melts plastic back into a resin to resell, for example, to bottle manufacturers. If the Carbios technology can scale to work on the millions of plastic bottles collected each year, the future of PET plants will be enzyme technology replacing the inferior thermo-mechanical system.
Other companies are also working on chemical approaches to recycling. Two notable examples are IBM, which has teamed up with the National Renewable Energy Laboratory to seek partners to scale up its VolCat (volatile catalyst) technology, and Loop Industries, which also has partnered with PepsiCo and L'Oréal.