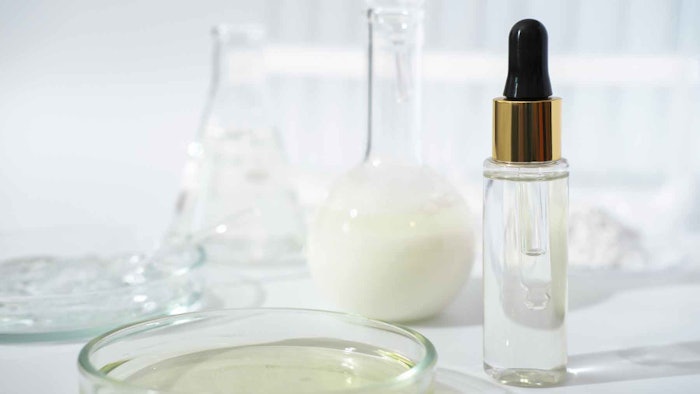 Research presented at the 2022 consolidated SINAFERM event on industrial biotechnology, held Aug. 28-31 in Rio de Janeiro, explores the microbial production of lactic acid based on residual glycerin from biodiesel production. This is one example of innovation in the booming microbial products market, valued at US $189 billion in 2021 and projected to reach $302 billion by 2030, according to a report by Precedence Research.
See archived: Moving Toward Microbes - Bio-engineering a New Cosmetic Reality
Converting Biodiesel Residuals to Lactic Acid
Lactic acid is an organic acid widely used in the cosmetics, food, chemical and pharmaceutical industries. According to the authors, it can be produced from different raw materials, agri-industrial residues and co-products, and Brazil holds great potential to produce it via bio refinery.
As such, the study sought to identify microorganisms capable of producing lactic acid from residual glycerin derived from biodiesel production. Of some 297 bacterial strains prospected, all were able to grow in medium containing 2% pure glycerol and ten were selected for their lactic acid-producing capabilities. 
Lactobacillus fermentum 306a produced the highest lactic acid concentration under the test conditions, which according to the authors, was higher than many others reported in the literature.
Microbio Product Boom
This is one example of innovation in the booming market for microbiological products. According to Precedence Research, rising interest for diagnostic microbiological products and the expanding necessity for health care nutrients such as vitamins are, in part, driving growth. Depending upon the source type, the bacteria segment is the dominant player and is anticipated to have the biggest impact on the market.
Living molecules including bacteria are involved in the manufacture of chemicals including esters, aroma compounds and actives used in personal care and household products, the firm explains. Biologically active substances with high commercial value, including oligosaccharides, exopolysaccharides, biosurfactants, enzymes, peptides and vitamins, are secreted by bacteria.
Recent developments in fermentation technology have provided a consistent, significant boost to the market's growth, the firm adds, and industry operators are now capable of making more economical and environmentally friendly products thanks to the development of genetic recombinant technologies.