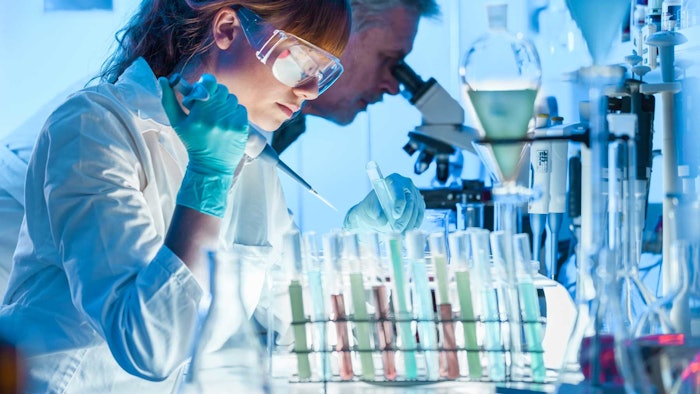 Parfums Christian Dior is entering a partnership with Vadim N. Gladyshev, Ph.D., a professor at Brigham and Women's Hospital, Boston, to examine on the underlying mechanisms of aging in hopes of reversing them. According to a report by Newspostalk, Dior stated, "With scientific research, we are currently able to understand the underlying biomolecular devices in charge of the aging of cells. ...This is a procedure that can be targeted, with the [possibility] to reduce or reverse it."
WWD added that Dior's and Gladyshev's research is being billed as the first work dedicated to human skin rejuvenation with the ultimate goal of age reversal. They aim is to clarify the biomolecular mechanisms of skin aging, decipher them and remodel them for skin with "lasting youth."
The Gladyshev Lab has sequenced and defined the genomes, transcriptomes and metabolomes of various long-lived creatures, such as naked mole rats and microbats, decoding the molecular devices entailed and offering new understandings as to how to avoid age-related pathologies. "Vadim Gladyshev has ... additionally determined trademarks of durability based upon genetics expression, clearing up just how lifespan is specified throughout the advancement of microorganisms, and also just how this info can be utilized to customize the life-span of types," Dior stated, in the Newspostalk report.
"A recent striking realization in the aging field is that aging not only can be slowed down, but organisms can be partially rejuvenated, i.e., their biological age can actually be reduced," states the Gladyshev Lab, on its website. "This is already clear from experiments on reprogramming of somatic cells to induced pluripotent stem cells by Yamanaka-type approaches, which we actively use in the lab.
"... Understanding mechanisms of age reduction may allow, in the future, to apply these strategies to various cells and systems, thereby radically extending lifespan and healthspan. We seek to develop rejuvenation signatures, by analogy to longevity signatures, and use them to screen for interventions that decrease biological age."