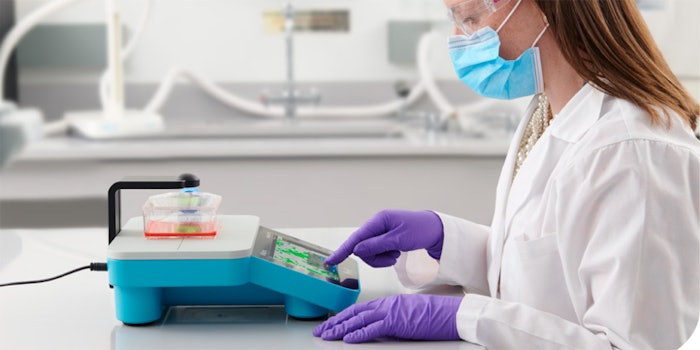 https://www.millicelldci.com/
MilliporeSigma has launched its Millicell DCI Digital Cell Imager, an instrument to improve cell culture lab productivity by assessing a broad range of parameters including confluency, morphology and cell growth trends, providing faster and more accurate analysis results with reduced user bias.
Related: MilliporeSigma's Water Purification Systems
Millicell DCI has an intuitive, built-in touchpad display that enables more efficient execution of the repetitive daily techniques in the laboratory associated with cell passaging, screening or the manufacturing of cell-based products.
With the Millicell Cloud software, an off-device subscription, analysis can be automated and data can be made accessible from remote desktops or mobile devices, therefore saving costs and supporting data redundancy for backup and protection by automatically sorting and storing data and images. Empowered with instant access to historical data, researchers can track cell culture trends and create consistent cell cultures.
According to the company, the Millicell DCI Digital Cell Imager takes away the requirement for manual manipulation of the cell culture flask, resulting in reduced contamination risk and improved flexibility for the user. The technology makes it possible to evaluate a wide variety of cell cultures including adherent cells and cell lines, spheroids and organoids, as well as hemocytometer or in-vessel measurement.