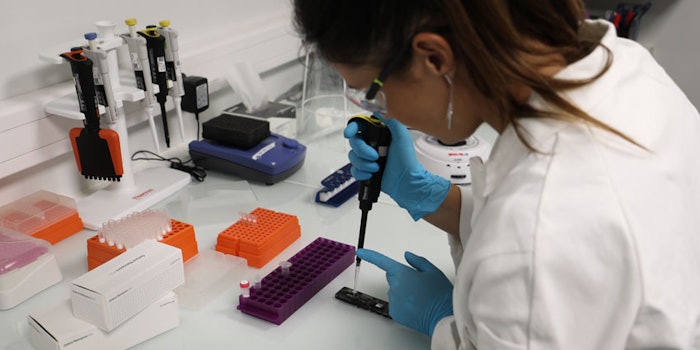 Givaudan Active Beauty announced the launch of an all-new instant microbiome analysis and profiling system (i-MAPS) that will enable customers to tailor skin care product offerings to the unique microbiome concerns of consumers.
This responds to the global demand by consumers for personalized products. In addition, 73% of individuals said* they would be willing to try cosmetic products with a skin microflora concept, and 78% recognized that when skin microflora is out of balance, it can result in skin-related issues or diseases.*
See related: [podcast] How Function of Beauty Makes Hair Care Personal
According to the company, this breakthrough system combines microbiome research with new technology, opening the door for customers to explore the personalization of beauty products involving their skin microbiome. The profiling system is a first of its kind and brings new opportunities to the cosmetics industry.
Based on bioinformatics, i-MAPS combines different techniques in a specific sequence to create individual profiles by mapping the skin microbiome in just seven hours—compared with standard analyses, which can take up to seven days. Every profile provides exclusive information about the bacteria present in the microbiome and correlates it to a skin type such as oily, dry, sensitive or aging.
Laurent Bourdeau, head of Active Beauty for the company, said "The creation of i-MAPS is not only an impressive achievement in microbiome research, but it's also a game-changer for the world of cosmetics. We are very proud to create new revolutionary cosmetic innovations supported by a highly experienced and dedicated team of scientists who continue to advance our research of the microbiome."
For more information, visit the Givaudan Active Beauty website.
*Global consumer study of the skin microbiome conducted by Givaudan, August 2018