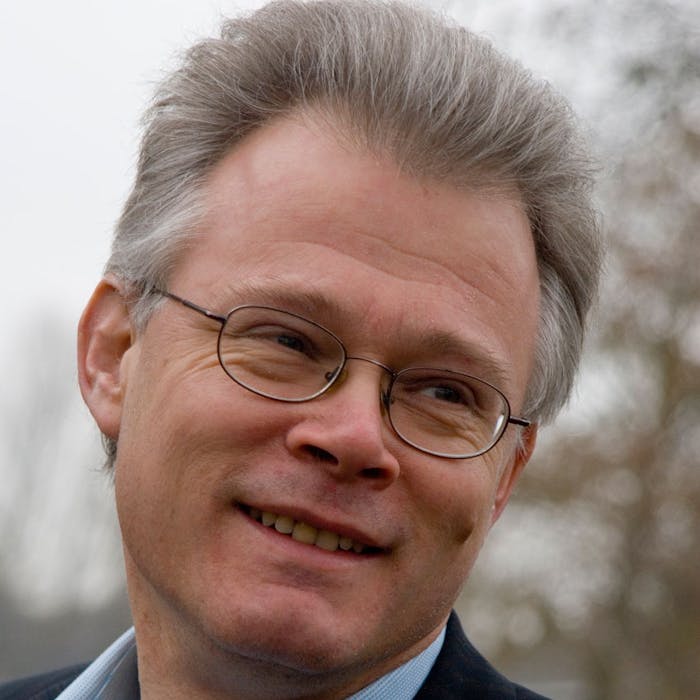 Editor's note: The "Words from Wiechers" series considers the many lessons we, as an industry, can learn from the late Johann Wiechers, Ph.D. He was an advisor, colleague, insightful leader and "disruptive force" (in a good way) in the industry until his unexpected passing. Presenting Wiechers's insights is IFSCC Education Chair, Anthony J. O'Lenick, Jr.
This is the fourth in a series of articles discussing concepts presented by the late Johann Wiechers, Ph.D. It is my desire to inspire members of our industry with these words of wisdom from an icon.
Johann was always challenging his associates to look critically at our industry—not to break it down, but build it up. This discussion, related to Chapter 6 of his work, Memories of a Cosmetically Disturbed Mind, encourages us to actively seek out new ideas, new people and new ways of thinking and bring it into our industry.
What makes this discussion so interesting is the fact that he wrote about it in 2001. Many of the things he warned us about some 17 years ago are much more apparent now than they were then. But also, some aspects have and are being addressed by our society. Johann would indeed be proud of the progress we have made in education, both in the IFSCC and the individual national chapters belonging to it.
Johann clearly pointed out that the lifeblood of our industry is the people comprising it. We need capable, educated and passionate people who will make a difference in our industry; people who have the multidisciplinary backgrounds to advance cosmetic science. This should include those educated in not only chemistry, but also biochemistry, molecular biology, pharmacy and many other fields. They will also need to be able to communicate effectively within, and outside of, the industry.
This often mean learning new technical jargon from a field we did not study in college, making the need for specialized education even greater. Unfortunately, the sciences seem to attract fewer and fewer students each year while law, business, finance and business administration studies attract more and more. This is a real challenge to address.
In order to make an impact, we must encourage students of all ages to study science. I am amazed and disappointed that there is still a tendency to drive young female students away from science. In order to overcome this bias, we must reach out to grade school students and their teachers, to encourage everyone to study science and understand how it impacts the world. Our industry is much more diverse than it was in the late 1970s when I joined it, and we are more gender-diverse than many other sciences; but we have a long way to go.
Advancing Education
One area Johann found most concerning was the lack of cosmetic science universities (in 2001). However, I am happy to say today, there are more and more universities and other educational organizations that offer advanced degrees or specialized education for individuals interested in cosmetic science. The problem has not been solved but progress is being made.
Each time I attend a conference, which is often, I am amazed at how far our industry and technologies have advanced. In 2001, the topics at the IFSCC and SCC conferences were generally limited to organic chemistry (with elements of polymer chemistry sneaking in), and formulation science using these sciences. Recently, there has been an explosion in technologies that were not known in our industry in 2001. Advances in biochemisty, genetics, microbiology, green chemistry and many other fields have extended our horizon. However, the more we know, the more we recognize how much more there is to learn. The need for education and non-profits that advance it for our industry will continue to grow.
Mentoring
One last area Johann discussed was mentoring. During my career, I have had several mentors. My education was influenced by people who knew more than I did and who took the time to share their knowledge and passion. My first mentor in industry would provide lunch in the conference room and openly share his technical expertise. In this informal setting, I learned more in an hour than I remember learning from any class lecture. Please consider sharing your expertise with others. It doesn't have to take much time, or be a formal program, but it's one way you can truly help others.
The Lesson
Johann looked at our industry with intense eyes and clearly saw what we needed to do. I think we should be proud of what we've accomplished but continue pushing forward to make our industry more diverse, educated and relevant.