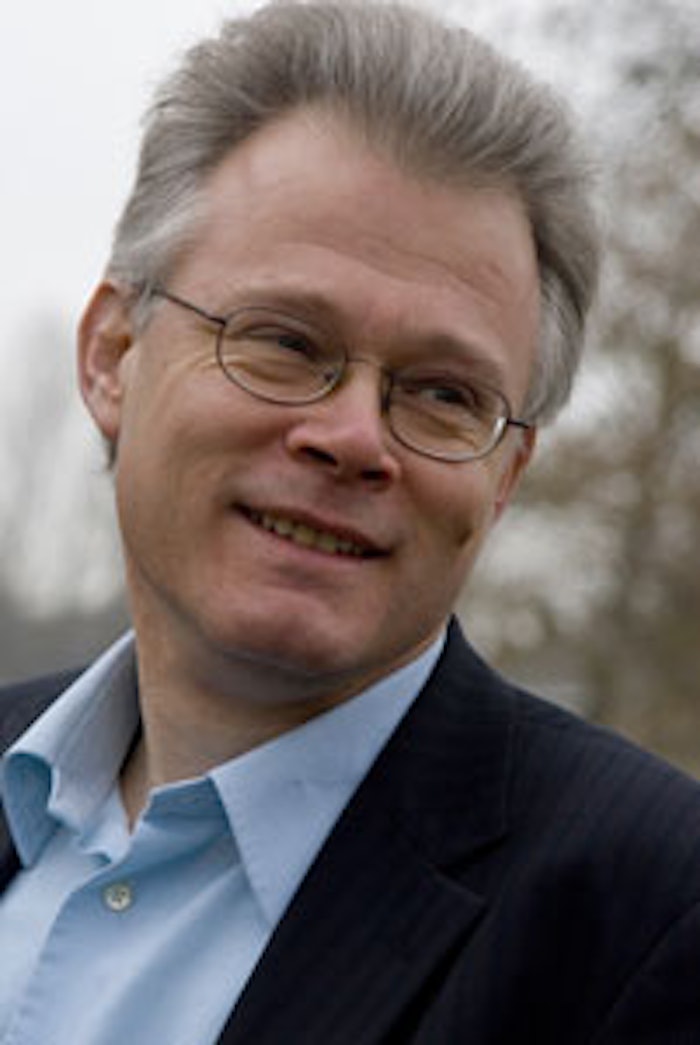 Beloved cosmetic industry member Johann W. Wiechers, PhD, passed away on Saturday, Nov. 5, 2011, after contracting a dangerous form of pneumonia. Wiechers was known in the industry not only for his expertise in skin penetration and delivery, but also for his zeal for life and pursuit of science.
Wiechers was well-known for his affiliation with the International Federation of Societies of Cosmetic Chemists (IFSCC). He was a member of the IFSCC Praesidium from 1998 until 2009, serving as president (2007–2008), and held various other positions such as scientific editor of the IFSCC Magazine (2001–2004) and chair of the science and education committee (2000–2003). He was chair of the scientific committee of the highly successful 2007 IFSCC Conference in Amsterdam in September 2007, when he was named president of the IFSCC. He was also a member of other scientific organizations such as the ISBS, Society of Cosmetic Scientists, Society of Cosmetic Chemists and the Dutch Society of Cosmetic Chemists (NVCC). He was a board member of the NVCC.
Wiechers was also a highly published author in cosmetics and other industries, particularly for Allured Business Media, publisher of Cosmetics & Toiletries magazine. In addition to serving as technical advisor for the magazine, for which he wrote numerous articles and columns, Wiechers served on the magazine's Advisory Board. He wrote Science and Applications of Skin Delivery Systems for Alluredbooks in 2008; in addition, his witty and thought-provoking columns for Cosmetics & Toiletries magazine were compiled for the e-book, Wiechers on Cosmetics: Memories of a Cosmetically Disturbed Mind.
In all, Wiechers has published nearly 450 papers, posters, book chapters, books, columns and podium presentations in the field of topical drug delivery and cosmetic science. He was a regularly invited speaker at both scientific as well as commercial conferences all over the world. He won Best Paper Awards at the 1998 SCS Annual Conference (Manchester, UK), the 1999 SCC Annual Scientific Conference (New York, USA), the IFSCC Congress Best Poster Award (Edinburgh, Scotland, UK; 2002), the 2003 IFSCC Conference Award (Seoul, Korea; 2003) and the ISBS Best Poster Award (Orlando, FL, USA; 2004). And, in 2010, he was nominated by his colleagues in the industry for the first ever Lifetime Achievement Award for Cosmetic Science. 
Wiechers completed his doctorate in 1989 at the University of Groningen, The Netherlands, in the subject of skin penetration enhancement. Following six years at Unilever Research in the UK, he joined Uniqema in Gouda, The Netherlands, in 1995, where he served as skin R&D director. In April 2007, he was appointed visiting professor at the University of London's School of Pharmacy. In September 2007, he founded JW Solutions, his cosmetic science consultancy, which focused on his interests in formulation optimization, cosmetic claim substantiation, noninvasive skin bioengineering, skin sensory techniques, clinical trial design, skin penetration and biostatistics.
In 2004, Wiechers presented his "Formulating for Efficacy" approach to cosmetic formulation and since then, had been reinforcing this concept in his writings. In 2011, he launched a software program designed to do just that—enable cosmetic chemists to formulate for efficacy, which according to his famil,y will continue as his legacy and ongoing mission.
Wiechers had many friends in the cosmetic industry, who are all shocked by his passing and will miss him greatly.
"We have all lost a great heart, a challenging colleague and an example of science and commitment," stated close friend and colleague Luigi Rigano, of Industrial Consulting and Research.
"I can't even put into words what a great loss this is," said Rachel Grabenhofer, editor of Cosmetics & Toiletries magazine, "not only to the cosmetic industry and our magazine, but to me personally. He was a good man and I considered him a friend."
She added that among other voids the industry would feel, "Events will never be the same without his probing words during Q&A sessions. He always dug to find the deepest nuggets of truth, calling to question the most underlying assumptions of scientific 'fact.' I hope the industry continues to look through his skeptical eyes, to prove to critics of the industry that the research conducted here is real science."