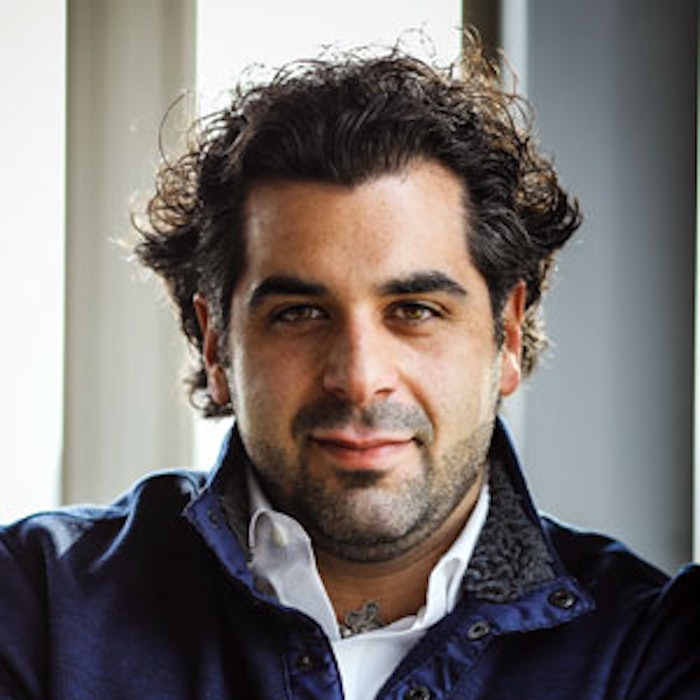 Cosmetic Valley has organized the 5th edition of "The Cosmetic Victories." The worldwide competition aims to reward and promote innovative projects related to the perfume and cosmetics industries.
Six finalists were chosen in February 2020; winners will be announced in March. In this interview, we profile ColorForge, represented by John LaHood.
What is your innovation? How is it used?
There's no waste or cumbersome and costly tooling, excessive inventorying or complicated supply chain logistics. It's truly a game-changer—especially for small to medium-sized beauty brands. ColorForge is also capable of manufacturing custom products for individual consumers at industry scale. We manufacture every product in a biodegradable "shell," eliminating waste from metal pans, and making our process great for the environment.
What is novel about this technology? How might it shape the cosmetics and personal care market?
The most novel aspect of our technology is the ability to print multiple textures with true voxel-level differential printing. This means the printer manufactures the color cosmetic as well as the biodegradable structural shell, simultaneously. With this new capability, product designers will be able to create products with complexities that were never before possible, and make them as a one-offs or in thousands.
We are not marketing yet; however, with all of the market advantages we can offer, I believe our products will find a strong customer base.
See related: A Case Study in Logistics for Personalized Skin Care
Where did your idea come from? (A market need? A new technology?)
I believe new technologies are almost always born from a need, and ColorForge is no different. Our technology addresses the manufacturing needs of smaller DTC brands as well as prototyping and customization needs for large brands. ColorForge is also great option for companies that are concerned with the metal waste that comes from pans in traditional manufacturing.
From a technological standpoint, additive manufacturing has been around for decades; however, it is just recently being realized in many industry sectors as the true industrial game-changer that it is. The market value of additive manufacturing is expected to more than double by 2024, and it will eventually change the way most products are made.
What product development challenges did you face in creating this innovation? What skills or technologies supported your success?
The main developmental challenges stemmed from the hardware itself. Many products are being manufactured today that use binder jetting, which is the underlying core of our process; however, cosmetics require a new set of capabilities and extensive development.
ColorForge is currently invested in the technology's hardware but as this technology matures, I believe software will play a large role in how ColorForge's products are selected, designed and sold. I have always seen our technology as a perfect compliment to a host of beauty software apps that are making the industry more and more digital.
What outcome do you anticipate from the competition? From your work?
At The Cosmetic Victories competition, I am looking forward to showcasing a technology that my team and I are very proud of. I feel very honored to be chosen as a finalist, and I look forward to executing all of the innovations ColorForge will bring to the beauty industry.
For more on The Cosmetic Victories competition, visit thecosmeticvictories.com.