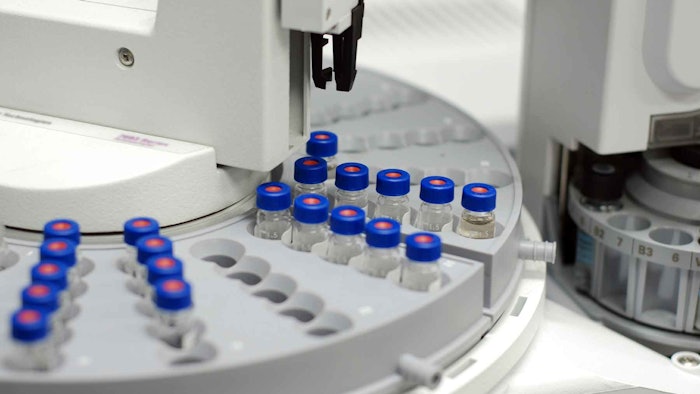 The state of New York has passed laws that limit the ppm concentration of 1,4-dioxane in personal care, cosmetic and household products beyond "trace concentrations," according to legal firm JD Supra. Several additional states are enacting laws and regulations as well, since 1,4-dioxane is classified as a potential human carcinogen and its occurrence in local water supplies is a concern.
California's Office of Environmental Health Hazard Assessment, for example, has identified the chemical as a risk to human health and lists a "safe harbor" requirement of 30 μg per day. Also, Oregon, Vermont and Washington have prohibited the material from appearing in children's products.
The ingredient is often found in shampoo and soap, as well as household cleansers, dyes, paints and adhesives, and can be created as a byproduct of chemical reactions during production. In relation, a recent review published in the Journal of Surfactants and Detergents explores approaches to measure 1,4-dioxane levels in cleansers, to ensure product compliance.
See archived: PCPC/FDA Briefing: VOCs, CBD, PFAs, Talc and the Safe Cosmetics Act
The review first assesses the methods used to quantify 1,4-dioxane in surface water and drinking water, then extends the assessment to more complex commercially available products. The advantages and disadvantages of different concentration approaches, such as headspace analysis, liquid-liquid and solid-phase extraction, purge-and-trap and solid-phase microextraction, were evaluated; see the full open access article for details.
Results indicated gas chromatography using conventional capillary columns and mass spectrometric detection, and the employment of an internal standard (particularly 1,4-dioxane-d8), is the best approach.
"We expect the regulation of 1,4-dioxane in consumer products will continue for the foreseeable future," JD Supra noted. "In the absence of federal regulation, state legislatures and agencies continue to focus on the presence of potentially harmful chemicals in consumer products to protect the health of consumers and water sources."