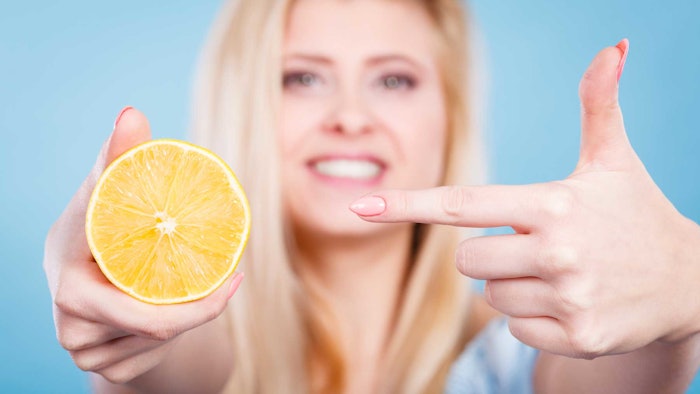 EVENT ALERT: During Beauty Accelerate 2022, Lavinia Popescu, Ph.D., chief scientist of R&D for Olaplex, will explain how hair can benefit from skin-centric approaches and ingredients, and provide examples of incorporating collagen, hyaluronic acid, etc., into hair care. Join Popsecu's discussion on the skinification of hair on Sept. 28th. Register now! Group rates are available.
According to a paper published in the Journal of Dermatology, the molecular mechanisms by which dermal papilla cells and other cells in hair follicles (HF) affect hair growth have been largely unknown. To delve deeper, these researchers investigated the effects of citric acid (CA) metabolism in hair growth.
See related: Study Finds Hair Cortisol to be a Biomarker of Perceived Stress
Since citrate synthase (CS) is responsible for CA production and is a rate-limiting enzyme in given processes, the authors also examined the role of the citrate synthase (CS)–CA axis on hair growth. Hair growth was assessed in an animal model, and inflammation and apoptosis levels were measured in the test population, hair follicles and dermal papilla cells (DPCs).
In vivo, CA injection caused significant hair growth suppression, skin lesions, inflammatory responses and cell apoptosis. It also advanced hair growth to the catagen phase. In vitro, CA reduced hair shaft production and accelerated HF into the catagen phase; it also diminished the proliferation rate of DPCs by inducing apoptosis and cell cycle arrest.
See archived: Approaches to and Characterization of Hair Growth
The authors concluded these experiments demonstrate the CS–CA axis is an important mediator and could be a therapeutic target for hair growth. See the full open access article for more details.