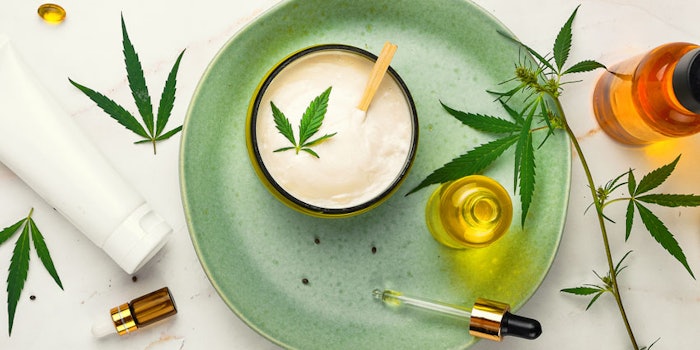 CBD-infused cosmetics have skyrocketed in popularity over the past year and show no signs of slowing. Technavio expects this market will explode at a CAGR of 31% between 2020 and 2024-and while this projection was made before the COVID-19 outbreak, the corresponding boom in consumer interest for wellness and self-care will, no doubt, only foster this further.
See related: Consumer Interest in CBD Beauty Grew 279% in 2019
This popularity dovetails with the extensive and widespread use of topical cannabis in human history; and CBD is only the beginning of this market. Endocannabinoids and their related receptors and enzymes are widespread throughout the human body, especially in the skin. Their potential activation is an interesting proposal for product developers in the "wellness cosmetics" space to impart a sense of relaxation and anti-stress effects in users.
See related: Quantifying Well Aging: A Mathematical Sketch to Predict Age
During Beauty Accelerate Virtual, Lex Pelger, Director of Education at CV Sciences, Inc., will look at the role of the endocannabinoid system in the skin, what's known of CBD's effects and the other endo- and phyto-cannabinoids that may be utilized in the future. Please note this presentation will not address regulatory concerns because the biochemistry is complex enough on its own.
Product developers in attendance will be inspired with novel chemistries and pathways to craft wellness cosmetic experiences. Marketers will gain exposure to alternate realities for new iterations of this booming sector. Visit our Beauty Accelerate Virtual event website to learn more and register now.