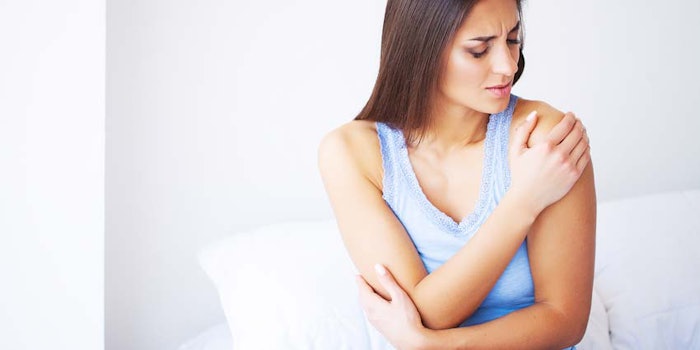 Previously, to uncover the role of skin microbiota in causing inflammation common to compromised skin, cosmetic ingredient expert SILAB and skin microbiota specialist Richard Gallo, M.D., and his team at the University of California San Diego (UCSD), joined forces. Their work elucidates how quorum sensing between commensal and pathogenic microbiota can exacerbate certain skin conditions. 
According to SILAB, the involvement of microbiota, especially the pathogenic Staphylococcus aureus, in skin diseases is now well-established. And more recently, an over-abundance of the commensal species Staphylococcus epidermidis was identified in compromised lesional skin.
See related: Commensal Microbes Trigger Repair in Injured Skin
Taken together, Gallo's team sought to identify the dynamics and influence of S. aureus and S. epidermidis in two inflammatory skin diseases: Netherton syndrome and atopic dermatitis. The results, published in Cell Reports and The Journal of Allergy and Clinical Immunology, suggest a pathogenic role for S. epidermidis in compromised skin, similar to S. aureus.
The negative effects of these two species appear to result from the inter-species communication known as quorum sensing, which enables species to synchronize their protease secretions. This exacerbates existing alterations in epidermal barrier functioning and the inflammatory phenomenon characteristic of both Netherton syndrome and atopic dermatitis.
Laura Cau, a co-author on the study at UCSD and part of an international scientific volunteer project funded by SILAB, explained "These discoveries highlight the considerable influence of the inter-species communication within the epidermal ecosystem on skin health. They strengthen the understanding of the role of commensal microbiota in the development of inflammatory skin diseases."