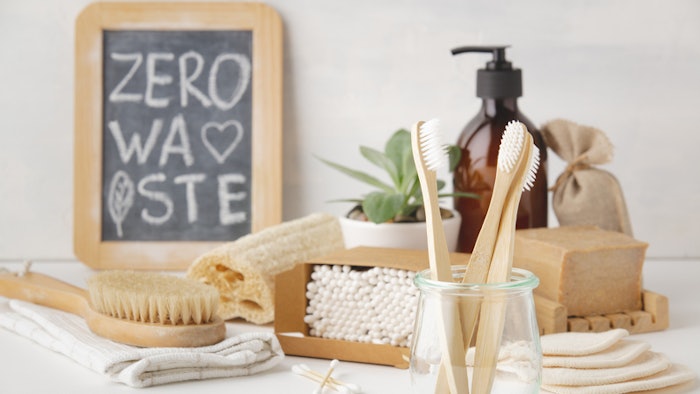 With a projected CAGR of 8.7% from 2022 to 2030, the global zero waste packaging market accounted for $1.72 million in 2021 and is estimated to reach $3.59 million by 2030, according to GlobeNewswire.
The shift to sustainable packaging is a trend that is boosting demand all around the world, the firm reports. Since the e-commerce boom, consumers have become increasingly aware of the brands they support and their environmental impact.
See related: Circular Beauty Helps to Resolve Food Waste Issues, Fact.MR Reports
In relation, cosmetic companies have been pursuing zero waste ingredients. Cosmetics & Toiletries will host a free webcast, sponsored by Lucas Meyer Cosmetics by IFF, on this and several related topics, including:
Consumer demand for zero waste solutions,
Circular beauty,
How Lucas Meyer Cosmetics by IFF reimagines waste and
Upcycled solutions including Wastar Lavender and Wastar Pink Berry.
Register now for the free webcast.
As environmental concerns increase every year, innovative sustainable strategies must be found to reduce everyone's impact on the environment. Speakers Sophia Bull, regional, marketing manager, and Magali Borel, senior product line manager, both of Lucas Meyer Cosmetics by IFF, will delve deeper during the free webcast, to be held on Sept. 21, 2022, at 12:00 p.m. central.