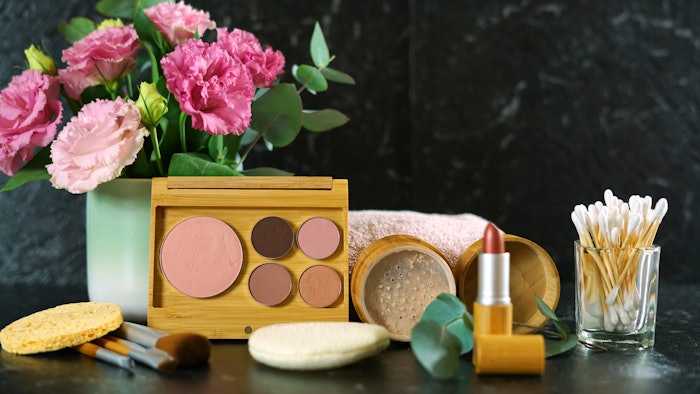 The market for circular beauty products is expected to reach a value of $2.3 billion by the end of 2022, according to Fact.MR. Worldwide sales are predicted to increase at a 5.8% CAGR (from 2022-2032) and reach a market size of $4.2 billion. 
Related: Editor's Note: Responsible Beauty
Growth is attributed to factors such as changing lifestyle trends, a growing market for sustainable beauty products, eco-design packaging solutions, animal cruelty-free products and more. Furthermore, to help combat the global crisis of pollution, many beauty brands have become more eco-conscious and sustainable, adopting a circular approach to produce eco-friendly beauty products and address waste.
See also: KraveBeauty Launching Upcycled Makeup Re-Wined Cleanser
Companies also are following  upcycling beauty trends and utilizing high-performance ingredients from side streams; e.g., wastes of olive oil, citrus extracts, coffee beans, cacao beans and tea. 
According to the Fact.MR report, the United Nations states that one-third of the total food production procured for human consumption is wasted or lost from the primary source. "It is high time beauty product manufacturers cater to this issue by investing in developing beauty products from food waste ingredients," the firm adds.