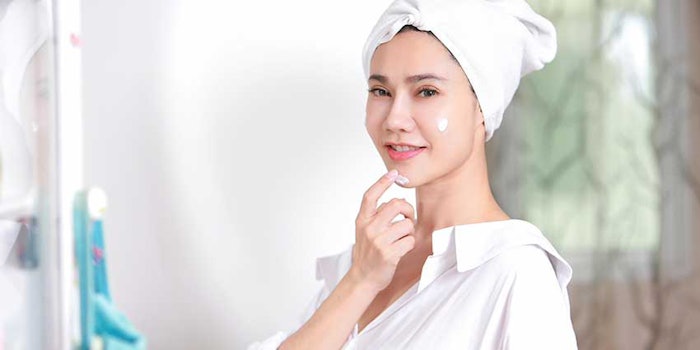 The pervasiveness of the naturals movement has reached the emollient market, which is expected to surpass US$1 billion with a 5% CAGR by 2027. Fact.MR credits this growth primarily to increased demand for natural options.
Also influencing market growth is consumers' ever-growing reliance on cosmetics; this is expected to provide 1.6× growth within the overall emollient market. Since emollients comprise the second major group of cosmetic ingredients after water, this segment claims most of the market, followed by toiletries and skin care; together, these segments hold nearly 50% revenue share.
Other insights from the report include:
Europe is thought to grow at a 4.5% CAGR during the forecast period due to its novel manufacturing processes and packaging innovations.
However, demand for emollients in the APEJ region is likely to account for a slightly higher volume share than that in Europe by 2027;
Preference for semisolid emollients is expected to capture over 33% of the total market share in volume due to their texture and performance;
Emollient formulation sales via e-commerce platforms is gaining traction due to consumers' online shopping preferences;
Higher costs of premium products may impede emollient demand despite the breadth of emollients in the personal care and cosmetic industries; and
Key suppliers in the market include BASF, Croda, Lubrizol, Evonik, Stepan, Dow Chemicals, Eastman Chemical, Solvay and Clariant.
For more on the emollient market, head to factmr.com.