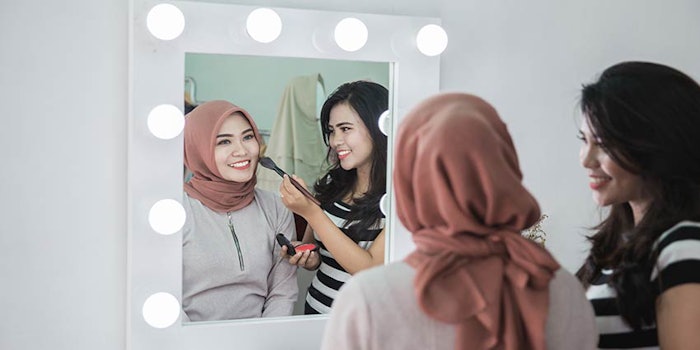 A new report from Research and Markets predicts the global halal cosmetics market to grow at a CAGR of 14.63% from 2017–2021.
Halal cosmetics cannot be tested on animals or contain alcohol or animal ingredients. Each product needs to gain halal certification, issued for a fee by a certified body. The purity and quality assurance associated with halal cosmetics (which are manufactured according to Islamic Sharia law) make them appealing to non-Muslim and Muslim customers alike.
The report covers market drivers, such as growing consumer awareness; market challenges, including maintaining the integrity associated with the products; market trends such as new launches; and key vendors, including Amara Cosmetics, Inika and Martha Tilaar Group.
"The latest trend gaining momentum in the market is new product launches. The introduction of innovative halal personal care products is a key trend observed in the global halal cosmetics market," states an analyst from the research team. "The demand in the market has led to the introduction of a wide variety of products that cater to different age groups and lifestyles."