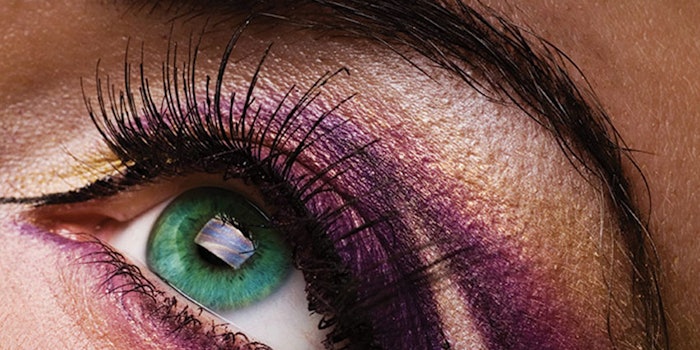 Color cosmetics are the literal foundation of our industry. With the capability to mix and match in almost any shade imaginable, they present limitless possibilities; however, there is more to color cosmetics than meets the eye. Layering, textures and care benefits create new dimensions. Rusty Wright (RW), director of global brand marketing for Mary Kay, Inc., explains in this overview of the current and future color scene.
C&T: How have color cosmetics evolved?
C&T : What are consumers demanding, and what might be the next iterations of those demands?
RW: Consumers increasingly seek products that deliver ease of use, performance, sensorial experiences, good-for-skin ingredients and new areas of innovation; e.g., new textures, shades or finishes. With digital and social media becoming a dominant source influencing trends, it is also important that products are digital-friendly. Products that demonstrate immediate effects or benefits that are shareable on social media platforms help to quickly spread word of mouth.
With foundations, lip products and mascara forecast for some of the strongest growth, there are several trends we will continue to monitor:
Inclusivity and diversity—to make sure our color products are as diverse as our global customers;
Extended/more inclusive shade ranges in the face category;
The return of shine—matte has dominated the industry but we're beginning to see shine and glow-finish trends return, with more sophisticated and innovative ingredient technologies in color;
Shades without "season"—we're seeing tones and hues that would have historically had a seasonality to them but are now "seasonless;" i.e., autumn shades on the spring runway.
Mascara "wardrobing" as a beauty expectation—customers no longer wear just one mascara, they buy for different occasions and also layer multiple mascaras.
'Products are viewed more as pigmented skin care—not as moisturizing foundations but rather foundation moisturizers.'
C&T: What technologies are enabling these trends?
RW: Digital technology is helping both on the front and back ends of the process. Take the "inclusivity and diversity" trend as an example. On the front end, we are quickly able to capture data with hand-held devices that help us to map skin tones and undertones, and to understand dynamics across different markets. This makes it easier to see gaps and opportunities as we develop our portfolio offerings.
On the back end, consumers can use apps like Mary Kay's Mirror Me tool to virtually try on any Mary Kay Color product, customize and change her look, share it on social media and buy it from the comfort of her own home without ever having to run to a beauty counter. These same tools also make it easier for our Mary Kay consultants to personalize the experience and make recommendations for customers.
C&T : What insights can you share about the future of the color category?
RW: In color, high performance claims are trending; e.g., hydration is now as prominent as long-wearing. Also, products are viewed more as pigmented skin care—not as moisturizing foundations but rather foundation moisturizers. Influencers have shifted, too—from the traditional celebrity endorsement space into the micro-Instagram-influencer space; we also are poised for the future of AI influencers. Lastly, the microbiome. Although presently, this is more prominent in skin care, look for crossover categories, like foundation, to bridge into the color world.