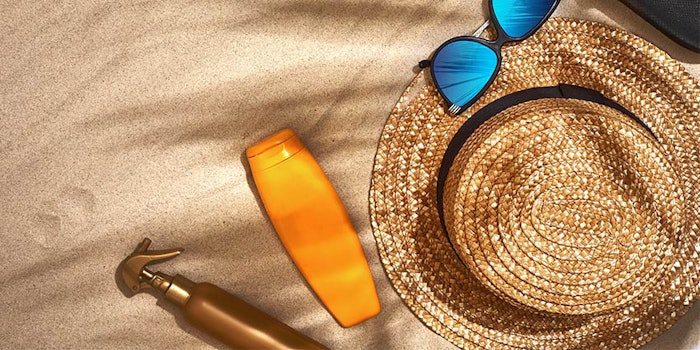 Croda International Plc., has vocalized its support for the FDA's announcement regarding a proposed update to regulatory requirements for sunscreens in the United States.
The proposed update would reclassify TiO2 (titanium dioxide) and ZnO (zinc oxide) as GRASE (Generally Recognized as Safe and Effective) category I. Previously, none of the 16 active ingredients currently on the market were considered GRASE.
The reclassification of TiO2 and ZnO would label them as satisfying three criteria to be designated as safe and effective for their intended use; as such, no other data would be required for them to be used in sunscreen formulations.
Related: FDA Pushes Higher Limits, New Labeling and More Data for Sunscreens
Through its Solaveil brand, Croda offers metal oxide dispersions and powders, such as the Solaveil Clarus range of zinc oxide and titanium dioxide actives. The Solaveil SpeXtra range of titanium dioxide products allows for formulating high SPF, broad spectrums un protection products with a single active ingredient.
"We have seen the sun care market moving towards Titanium Dioxide and Zinc Oxide for some time now," said Helen Hine, marketing manager, Croda personal care—beauty effects. "This has been largely driven by consumers' desire to move away from chemical sunscreens, which use petro-derived ingredients, and more towards mineral based sunscreens. Croda welcomes this news that further confirms the safety of these invaluable ingredients, no matter what the particle size. In addition, being globally approved, this opens up new possibilities for formulators and brands in all markets of the world to meet the needs of today's consumers."