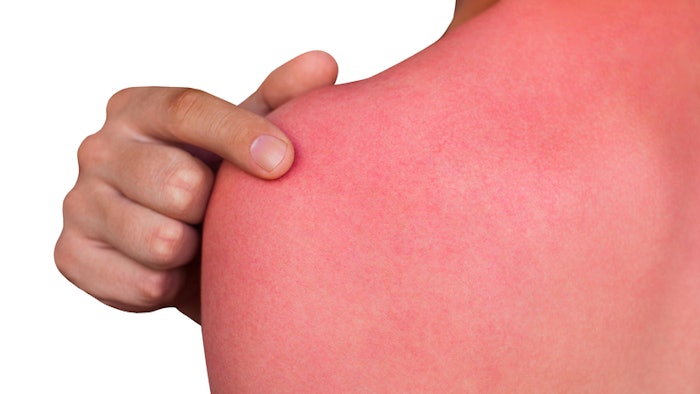 DSM has secured the support of 11 members of the U.S. Congress to request an OSHA review of existing standards exempting employer coverage of sunscreen for outdoor workers. This move is to put into place standards that better reflect the understanding that sunscreen is a critical component of personal protective equipment and not simply "weather-related" protection.
Skin cancer is now the most common form of cancer, with more than 5 million people diagnosed in the United States each year. Melanoma is one of the deadliest forms of skin cancer, with approx. 99,780 invasive melanomas expected to be diagnosed in the U.S this year, according to the American Cancer Society.
Related: PCPC on NAS Report: 'Not Enough Data to Ban Sunscreens'
Hugh C. Welsh, president and general counsel for DSM North America, believes that those who are required to work outdoors, regardless of the weather, are at far greater risk of overexposure to UV radiation.
"Whether they are construction workers, agricultural and infrastructure laborers, mail carriers or lifeguards, our roughly 32 million outdoor workers across the United States endure an almost daily brutal beating from cancer-causing ultraviolet radiation. These Americans face a difficult choice every day; risk their health due to overexposure to ultraviolet radiation or risk their jobs by staying home." 
According to the Centers for Disease Control (CDC), only 15% to 24% of construction workers report the regular use of sunscreen. And while the Occupational safety and Health Administration (OSHA) requires employers to provide PPE to prevent injury from serious hazards, OSHA does not specifically require sunscreen, reportedly based on an outdated understanding of sunscreen as "weather-related" protection only, and exempts coverage of sunscreen as PPE because "the cost of requiring employers to pay for ... weather-related protective gear, sunscreen, etc. would be quite high."
The CDC adds this is particularly concerning given that OSHA suggests the use of sunscreen as protection against the sun, highlighting "an SPF of at least 15 blocks 93% of UV rays ... to guard against skin cancer"—so clearly, even OSHA acknowledges that sunscreen is not "solely for the protection from weather."
Therefore, DSM posits: Considering the risk of sun exposure, the cost of replacing workers and the obvious benefit of sunscreen, shouldn't employers be required to provide sunscreen as PPE to all outdoor workers?
The company believes so, and is working with 11 members of Congress to urge OSHA to review existing standards exempting employer coverage of sunscreen for outdoor workers so that standards better reflect the understanding that sunscreen is critical personal protective equipment and not for "weather-related" protection only.
"We believe revisiting the treatment of sunscreen as critical personal protective equipment covered by an employer will increase usage rates of sunscreen significantly, leading to the reduction of two risk factors for skin cancer: sun exposure and sunburns," the company adds.