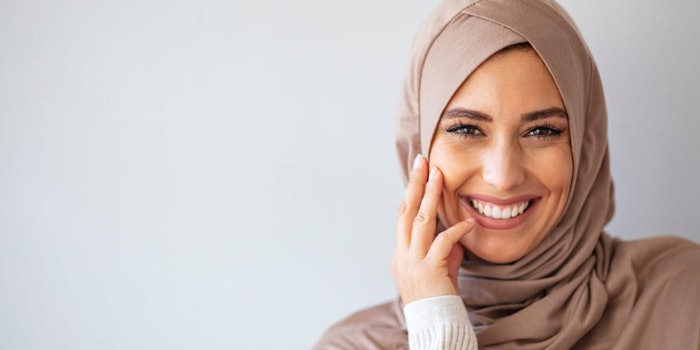 Merck KGaA
Merck KGaA has announced its entire cosmetics portfolio, as well as its Candurin portfolio for food and pharmaceuticals, has been certified according to several internationally recognized halal
standards.
Featured: Breaking Down Barriers: Halal Nail Polish and the Islamic Perspective
The company's full halal-certified portfolio now includes special effect pigments, cosmetic ingredients, functional fillers and food colorants. The additional 284 certified cosmetic products complement approx. 800 halal-certified products already offered by the Life Science business sector of Merck KGaA, Darmstadt, Germany.
For the certification, Merck KGaA worked with a network of certification bodies across the globe. Halal Quality Control (HQC) audited and certified the company's German sites in Darmstadt and Gernsheim, as well as Mollet in Spain. The U.S.-based site in Savannah, Georgia, has been certified by the Islamic Food and Nutrition Council of America (IFANCA), whereas the site in Onahama, Japan, was inspected and certified by the Japan Halal Association (JHA).
"There is an increasing demand for halal products across the globe, more prominently in Muslim-dominated countries," said Dorothea Wenzel, head of surface solutions at the electronics business sector of Merck KGaA, Darmstadt, Germany. "Our portfolio now offers a wide range of halal-certified cosmetics products and solutions. Today, many customers have a particular high awareness regarding the ingredients of the cosmetics products they use and we see that the importance of this aspect continuously increases."