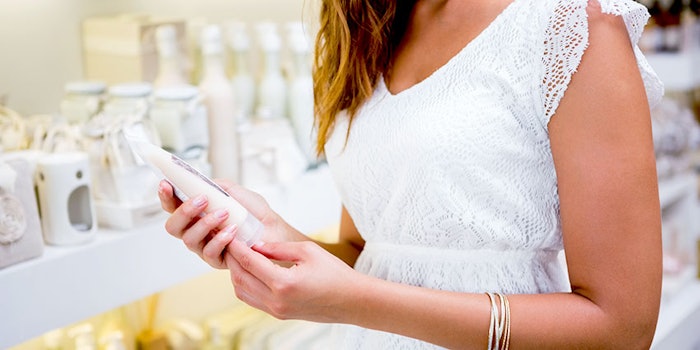 According to the Soil Association, a number of products labeled as "natural" or "organic" contain potentially harmful cosmetic ingredients forbidden in products carrying independent organic certifications. The "Come Clean About Beauty" report enlisted an independent toxicologist to identify the chemicals.
In response, the Cosmetic, Toiletry & Perfumery Association (CTPA) stated that through the EU Cosmetic Products Regulation (CPR), all cosmetic products are assessed for safety before being placed on the market—during which assessment of the product's use frequency and amount, potential inadvertent uses (such as shampoo getting into one's eyes), and ingredients are taken into account. The group stressed that regulatory bodies such as the Scientific Committee for Consumer Safety (SCCS) would have prohibited or restricted the substances if concerns over their use in cosmetics were "valid."
The following ingredients were flagged as the "Terrible Ten" by the Soil Association:
ethylhexyl salicylate
homosalate
imidazolidinyl urea
octocrylene
polyethylene glycol (PEG) -7, -12, -40, -20
polyquaternium 7
polysorbate 20
red 17 artificial color 26100
retinyl palmitate
The CTPA also noted that exposure level of such substances is very low, comparing the cosmetic ingredients to acetic acid—a corrosive, burn-causing substance that is nevertheless used in cooking in low concentrations as vinegar.
"Many groups have compiled lists of substances which they claim are harmful in cosmetic products and people may be worried when they see something from such a list on the label of their cosmetic. There is no need to be concerned. Robust European laws require cosmetics to be safe and if there was any basis for the allegations, the independent expert scientific committee of the European Commission would already have reviewed that substance and the competent authorities of the Member States would have prohibited its use," said Chris Flower, director-general, CTPA.