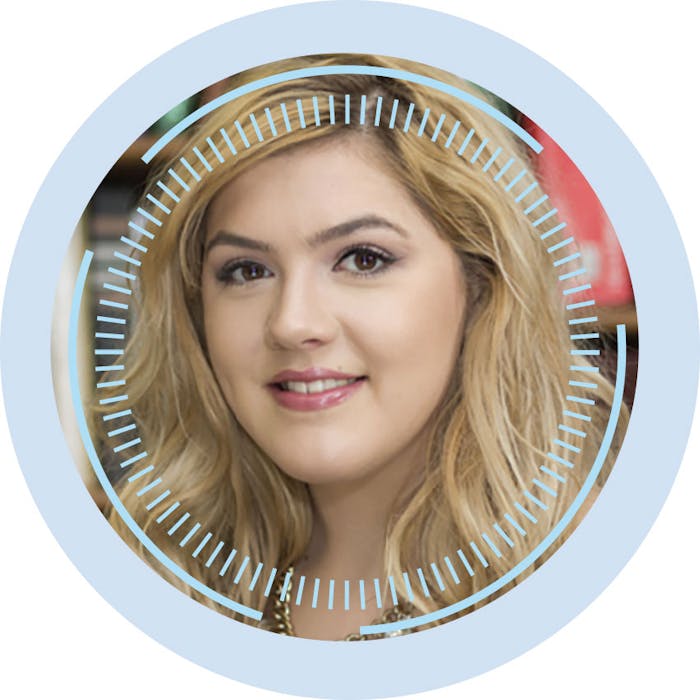 Alison Wery earned her bachelor degree in pharmacy and pharmaceutical science, with a focus on cosmetic science and minors in business and chemistry, from the University of Toledo. She currently works part time mainly as a formulator but in other capacities at ACT Solutions Corp.
C&T: Who are/were your mentors?
AW: Dr. Kenneth Alexander, Dr. Gabriella Baki and Mark Chandler (president of ACT Solutions Corp). Dr. Alexander originally founded the cosmetic science program. He introduced me to the cosmetic science program after I was accepted into the pharmacy program. Originally, I wanted to double major in pharmacology/toxicology and medicinal and biological chemistry, but after speaking with him, I switched my major to cosmetic science—just three days before pharmacy orientation.
Dr. Baki was my professor for the cosmetic science courses and laboratories. During my time in the program and even after graduation, she has always been someone I could go to whether it was about course work or starting my career. She is an outstanding professor and person, who is intelligent, supportive and caring.
Mark Chandler is another person I consider a mentor. I admire and appreciate him as a mentor and boss because of his understanding, knowledge and integrity. He is not only the president of ACT Solutions Corp., he also is involved a great deal with the University of Toledo College of Pharmacy and Cosmetic Science program. I have learned a great deal and become a better formulator from working for him over the past year and a half. He is always pushing his employees to become better and has provided full-time job opportunities to all employees.
From Formulation and Rheology, to Organic and Natural
C&T: What interests do you have, or current work are you conducting, that relates to cosmetics?
AW: Currently I work part-time for Mark Chandler at ACT Solutions Corp. Over the past year and a half, I have done everything from formulation to rheology testing. My work is more on a project-to-project basis as the opportunity arises. Most of the work he assigns me deals with formulation, which I consider my specialty and overall interest in the cosmetic industry; whether it's reverse-engineering current products on the market, or developing new formulations based on client and consumer needs and expectations. My projects have included skin care (lotions, creams, etc.) and color cosmetics (face, lips, etc).
C&T: What do you like most about your work? What do you like least?
AW: What I like most and least about my work is the challenge that comes with formulation. I think it is more difficult than even I ever expected when I was in the midst of my major and given formulas for my laboratory courses. My first encounter with this challenge was during my internship with Earth Supplied Products in Naples, Florida in the summer of 2013. This open my eyes to formulation with organic and all-natural products, which I believe to be even more challenging.
The Cost Conundrum
C&T: What do you find most challenging about your work?
AW: My work is either matching formulations or creating my own, for products consumers have quite high expectations for. Even a lip gloss, which would appear to be a simple formulation, has the expectation of being pigmented, easy to apply, non-sticky or tacky, weightless and long-lasting, while also not settling into the natural creases of the lips. To achieve each stipulation while keeping formulation costs reasonable, taking into account mass production, and keeping consumer "no-no" ingredients out of it, is the most challenging but most rewarding part of my work.
Transdermal Delivery
C&T: Give an example of an observation that you think has application in the cosmetics industry.
AW: A major problem I would love to solve in the future is the transdermal delivery of active ingredients for benefits such as anti-aging. Anti-aging has become a large part of this industry and rightfully so, as everyone would love to preserve their youth with/without cosmetic surgery.
Techno-beauty and Information Exchange
C&T: What about the cosmetics and personal care products industries excites you? How would you like your role in the industry to evolve?
AW: The growth in technology and consumer base is what really excites me about the cosmetics and personal care industry. Social media has become such a huge part of the industry, even just with YouTube. Companies are growing, more brands are being introduced into the market, and the quality of the products due to this growth and advances in technology astound me every day.
Eventually, I would like to expand upon the quality of products through advanced technologies and science for transdermal delivery. If I could make any discovery, major or minor, that could increase the effectiveness of anti-aging, anti-acne, etc., products, I would consider that my greatest achievement.
C&T: How is the industry helping to make this evolution happen? How could assistance improve?
AW: Extensive research is being conducted every day, all over the world, to make this dream a reality. I think the biggest part of accomplishing advances in transdermal delivery system is the merging of pharmaceutical and cosmetic industries. The exchange of information from scientists in these industries worldwide, working together to give consumers effective, quality and safe products, is what will ultimately achieve this scientific debacle.
Chemists Themselves, Education and Pharma Model
C&T: What areas or technologies do you think are untapped for cosmetics R&D?
AW: When I think of areas and technologies for cosmetics R&D, my mind automatically goes toward testing, equipment/devices, and the development of products and marketing. As I continue to think about how our world has become educationally based, and that college is an essential part of the job market for success, the area I think is untapped are the cosmetic chemists themselves.
As certain programs for cosmetic science, such as at the University of Toledo, continue to grow, the cosmetic chemists who emerge from these programs are not being fully utilized for the knowledge and experience they have acquired. Being a post-graduate who is job hunting, I see most job postings for companies in the cosmetic/personal care seeking engineers, chemists, biologists and any related science. Although I may have fallen under "chemists" or "any related science," in reality, "cosmetic science" was not understood or known, therefore I was not considered for the job.
At the end of the day, engineers/chemists/biologists would have to be trained to do what cosmetic science graduates already know how to do. Essentially, the untapped area for cosmetics R&D is education. By expanding upon these cosmetic science undergraduate/graduate programs in universities and spreading the word about the graduates, the industry could be tapping into a wealth of knowledge and experience from people who already have a genuine excitement and interest for the industry and its growth and success.
C&T: How do you envision the cosmetics/personal care industry of the future?
AW: I eventually envision the merging of pharmaceutical and cosmetic/personal care industries, and more than likely under the umbrella of the U.S. Food and Drug Administration. Every day there is a new consumer scare about active/inactive ingredients. There is a large push for cruelty-free, organic, all-natural, gluten-free, oil-free, paraben-free, mineral oil-free; and the list will continue to grow. Consumers will look to an agency or administration to trust and test these products, perform clinical testing and publicly report findings so they know what they are putting on and into their bodies.