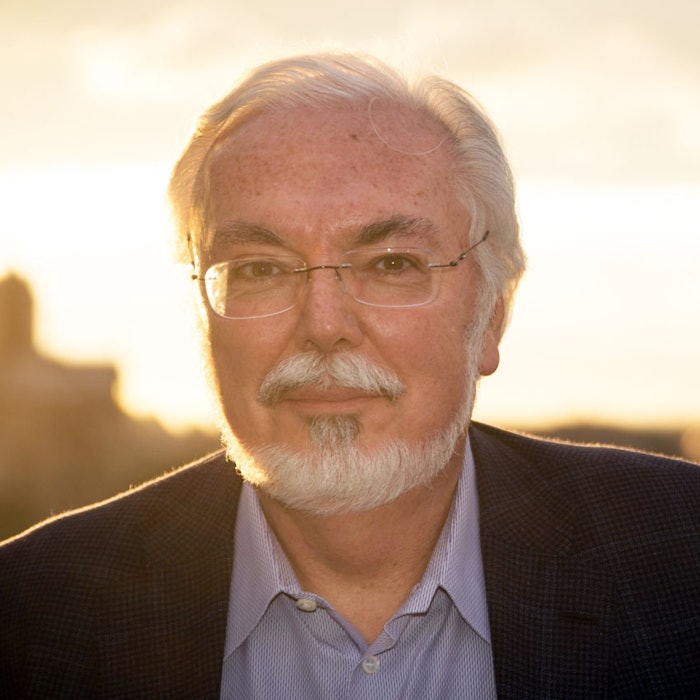 (Continued from part one, Looking Back)
Changes and Challenges
C&T: What are some of the biggest challenges you've seen the industry face?
KG: Well, the switch away from animal ingredients was one. In my opinion, we're in the midst of one now, with sustainability. It's added a layer of complexity to what we do. We now need to provide innovative ingredients that improve performance, but we also need to do it in a way that is sustainable in the short and long term.
Croda has become known for our efforts in sustainability, and rightly so. We've been recognized by customers and third-party certification organizations for our leadership. I've been fortunate to play an important role in this transformation of our business. We've taken a very holistic approach in that we're concerned about being more sustainable with regard to our energy and water use, as well as the renewability of our raw materials.
C&T: You mention both sustainability and renewability. Can you clarify the difference in these terms, from your perspective?
KG: Different people probably have different levels of definitions for these [concepts]. We [at Croda] tend to view renewability as something from a renewable resource. It's not from minerals or petrochemicals, both of which are limited to how much is left on the planet. It's something from its original formation. These are things you can derive from plants and trees. We also consider lanolin renewable because it comes from wool, and we're not sacrificing the sheep, it's a byproduct of the wool scouring process.
Sustainable's got a bit higher threshold in the sense that yes, it's renewable, but how much into the future is it renewable? Does it impact other areas and take away from its renewability, making it less sustainable because it's having some other kind of negative impact? So in our minds, sustainability's got a higher threshold than renewability.
C&T: Talk a little more about the steps Croda has taken toward sustainability.
KG: Rooftop solar panels provide about half of our electricity needs at our North American Headquarters and Innovation Center in Edison, New Jersey. Also, our largest manufacturing plant in North America in Atlas Point, DE, is run mostly on non-fossil sources. Two-thirds of our energy needs comes from landfill gas, piped from a landfill 3.5 miles away, and a ground-based solar power array. This gives the ingredients we make there an astonishingly low carbon footprint.
Most of our global personal care manufacturing facilities have been audited and approved by the Roundtable on Sustainable Palm Oil (RSPO) to handle Mass Balance Certified Sustainable Palm derivatives, because we understand how important it is for our ingredients to be sustainable and renewable, and how important this is becoming to so many of our concerned customers. More than 60% of our raw materials globally are based on renewable resources and this figure will increase significantly with the new bio-ethanol to non-ionic surfactant plant.
An Industry Evolves
C&T: What technologies/innovations do you think have revolutionized personal care?
KG: There have been a number. I think the use of functional proteins and protein derivatives has helped revolutionize hair care. And more recently, the development of functionalized peptides, led by our group at Sederma, has led to an even more important revolution in anti-aging technologies. Not only do our functionalized peptides dramatically improve wrinkling and skin tone, but they're also affordable enough to use in mass market, "supermarket shelf" products that can make meaningful anti-aging claims.
Another revolution is going on now in obtaining ingredients from plant cell cultures, rather than the plants themselves. Not only does this provide the ability to specifically target active molecules, but it also makes it possible to produce these active ingredients with a small fraction of the resources—like the water that would be required through conventional agriculture. This is another important aspect of the "sustainability revolution."
C&T: With some of these advances in sustainability and anti-aging, how have analytics and claims substantiation changed?
KG: This is an ongoing area of both technical and commercial evolution. The science gets better every day, and improvements in analytics and claims substantiation continue to lead to higher-performing ingredients and personal care products. I think it has to do with the progress of practical physics and chemistry, in terms of new devices and new ways to measure things. And then comparing those ways of measuring things with how consumers actually perceive products.
There are things you can measure instrumentally, but if you can't relate them back to consumers, they have relatively little meaning. So, in order to make sure you're headed in the right direction, you've always got to take these things and bring them back to what they mean in terms of what consumers experience. It's well-accepted that organizations become what they measure. That's why having the right key performance indicators (KPIs) is so important.
Breakthroughs in analytics and performance measurements often presage the next generation of performance ingredients and formulations. In that sense, measurement science is every bit as important as the development of innovative new ingredients and products.
C&T: Talk a little more about these KPIs and their development.
KG: We [at Croda] developed a whole new laboratory to go along with synthesis, or the guys who actually create the new molecules, and applications/formulation laboratory, or the guys who take the new molecules and actually put them into creams and lotions and shampoos and conditioners. This third capability we call product validation and claims support or PVCS.
In our case, and as the industry progressed and consumer goods companies looked for more and more technical expertise from ingredient suppliers, this actually enabled us to create a third specialty within R&D alongside the other two that became an integral part of either helping customers with products, or developing our own new generation of ingredients.
As far as specific disciplines [tied to our PVCS group], we had biochemists in there, and we had physical chemists with a more acute or astute understanding of the dividing line between physics and chemistry.
Insights and Yet to Come
C&T: If you could give novice formulators or the industry as a whole advice, what would it be?
KG: Probably the most important thing is to never stop learning and never stop improving. Try to remember that making better personal care products and building stronger beauty care brands also depends on the quality of the ingredients and the supply chain. Don't put your brand at risk by using non-sustainable ingredients or poorly made cheap alternatives. Valuable brand equity is simply not worth this risk.
Also, protect your supply chain. In an era of chemophobia and fear of technology, and the ever-present risk of regulations [based on non-scientific principles], remember that the future of the brand will depend on some new, innovative ingredient—maybe one not yet developed.
Take it upon yourself to act as a spokesperson for our industry and talk without reservation about all the good things that we, as consumer goods companies and ingredient suppliers, contribute to society. Is there any more direct and positive connection to people's sense of well-being than how they look and feel? We make people look better and [in doing] so, feel better about themselves. How important is that?
C&T: What do you see on the horizon for the industry in general? What new areas of innovation will/should it explore?
KG: I've mentioned plant cell culture earlier. This is part of a much larger merger of biology and chemistry. It's my opinion that we will continue to see more uses of "biotransformation" as a way to make new ingredients. This technology is a spin-off of the pharma industry, where new breakthroughs are constantly being made.
In order to accelerate the pace of innovation, we need to make greater use of "high throughput screening." Again, these techniques have been pioneered by pharma, and we need to understand and invest in them for personal care.
We also need to better understand how we can best deliver the performance, actives and effects that we seek on behalf of the consumer. "Liquid crystal" emulsions and other kinds of "structured fluids" may not mean much to consumers but if they make products work better and deliver actives faster, that's part of the technology we need to continue to advance.
Moving Ahead
C&T: What led you to the decision to retire?
KG: I was getting to the stage where I knew it made sense for me to retire, and to do something more on a part-time basis. I've had a great career, and I'm very appreciative for the opportunities I've been given. But it will be nice to spend time around the family—I've got a six-year-old granddaughter, so that's part of the deal.
C&T: What's on the horizon for Kevin Gallagher?
KG: I'm looking forward to doing consulting work, primarily for Croda, through my company, Kevin Gallagher Consulting LLC. In addition, I serve as an independent board director for P2 Science, a start-up company that specializes in using novel ozonolysis techniques to make value-added aldehydes from renewable resources. These can be used as components in fragrance development. I'd ideally like to do more independent board director work—of course, the amount of work will be balanced with spending more time with my wife and our family.
~Cosmetics & Toiletries~