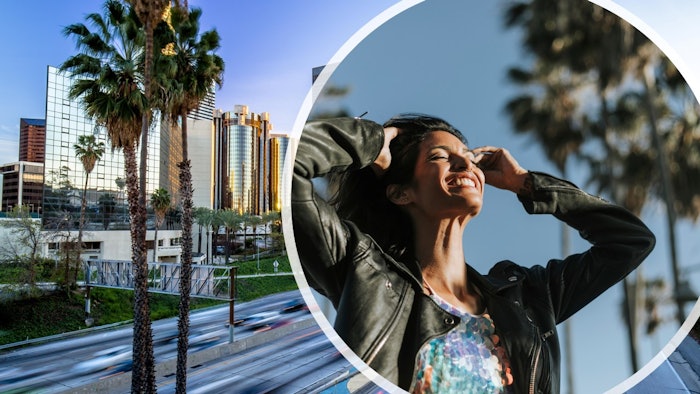 California is rich in celebrities and influencers, on-trend upstart brands, technology-forward companies, and so much more. Which makes Los Angeles an obvious home for the next edition of Beauty Accelerate. 
Taking place March 6-7, 2024 at the Millennium Biltmore in Los Angeles, next year's in-person event will feature discussions and presentations from West Coast beauty innovators, thought leaders and more.
Sign up here to be the first to know about discounted rates, speakers and more.
And, to help brands turn insights into action, we'll also host a range of innovation partners from the worlds of ingredients and packaging, turnkey and contract manufacturing, technology and services, and more.
Collectively, Beauty Accelerate 2024 will connect the dots among emerging R&D advances, market and consumer trends, and supply chain innovations. Attendees will come away with the insights and connections they need to take their brands to the next level.
Beauty Accelerate 2024 also marks the return of the Cosmetics & Toiletries (C&T) Allē Awards. The awards are designed to illuminate the ingenuity in beauty and personal care products. From ingredients, blends, finished formulas and beauty devices to testing tools/methods and digital technologies, the C&T Allēs honor various facets of beauty innovation.
This year's esteemed panel of judges hails from L'Oréal, Lauder, CHANEL, Goop, Shiseido and many others.
Visit the awards page for eligibility and details, and submit today! 
We will have much more to share soon. We can't wait to see you there...