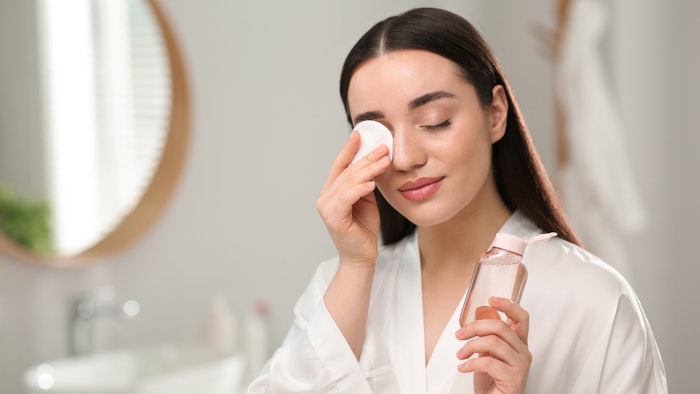 Photo Credit: New Africa
IMCD US recently debuted an ASMR (Autonomous Sensory Meridian Response) experience at CaliSCC Suppliers' Day as part of its Sensational Beauty collection.
Show attendees were able to take part in an ASMR video, which showcased the company's Sensational Beauty prototypes.
Related: 2024 Officers, Directors Named for the Society of Cosmetic Chemists
The ASMR experience prototypes included the following and more:
Destress Ball Makeup Remover – A stress releasing makeup remover with biopolymers and a blend of bioactives that promote skin firmness, elasticity and overall wellbeing.
Detox Charcoal Cooling Masque – An emulsion stick with a dual effect: a cool-feeling while detoxing the skin.
Energizing Matcha Cooling Masque – An emulsion bar with a chilling sensation while energizing the skin.
Melting Radiance Pearls – Waterless, melting pearls that promote well-aging and improved skin vitality.
Super Healthy Glow Cooling Masque – An emulsion stick with healthy glow.
Danielle Wheeler, Americas technical director at IMCD, commented: "When we created Sensational Beauty, one of our goals was to launch a collection that would provide our customers with an unforgettable experience that could generate a sense of joy and wellbeing."
·