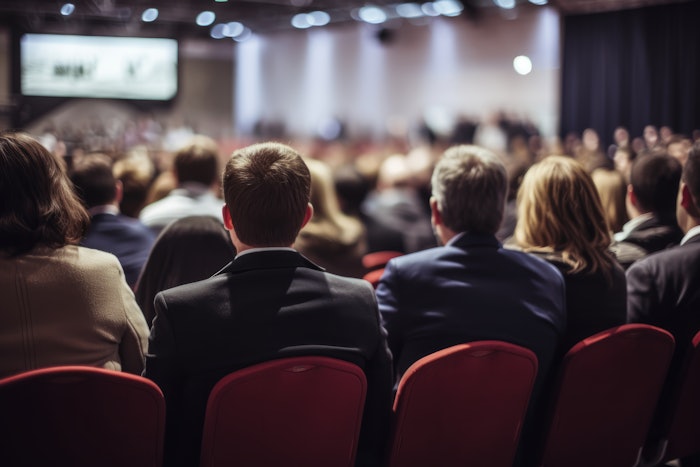 Photo Credit: ink drop
The Society of Cosmetic Chemists (SCC) has announced the winners of awards being presented during the society's 77th annual scientific meeting and showcase being held Dec. 11-13, 2023, at the Sheraton NY Times Square, New York, NY.
This year the Maison G. DeNavarre medal award recognizes Roger L. McMullen, Ph.D. in his activity in supporting the best interests of the cosmetic industry through his various technical contributions, which include over 30 publications in peer reviewed journals and select textbooks, among others.
Erica O'Grady, CAE, CEO of the Society, commented: "This year, the society is presenting its highest honor to Roger L. McMullen, Ph.D., in recognition of his industry expertise and contributions to advancing cosmetic science."
The SCC Merit award recognizes Liz Streland. O'Grady commented: "There is no one more deserving of this award. A tireless champion of the SCC and its mission, we thank Liz for her unmatched passion and service."
Streland has served on the SCC national constitution and bylaws committee, committee on chapter affairs, organized student outreach initiatives and held numerous positions in office.
Related: 2024 Officers, Directors Named for the Society of Cosmetic Chemists
The Florence Wall Women in Cosmetic Chemistry award recognizes Dawn Burke-Colving. O'Grady commented: "Dawn is a well-respected formulation chemist, inspirational leader and a distinguished contributor to the field of cosmetic science."
Burke-Colving is the inventor of over 50 patents with an emphasis on skin care formulations and sunscreens and has shared authorship of several technical papers published in both scientific and cosmetic trade journals during her career. She has also served in several positions of the SCC southwest chapter in addition to volunteering on various chapter committees.
The Robert A. Kramer Lifetime Service award recognizes Gene Frank. O'Grady commented: "Gene Frank has been an outstanding advocate for SCC and an active volunteer well beyond the usual chapter board positions during his more than 50 years of membership." 
Frank has been an active member of the society since1972 and has dedicated his service to the Midwest Chapter's education programs for their Teamworks event and annual Scientific Symposium, including his roles as the programs' chair. He is also responsible for having created the Midwest Chapter's scholarship program, which he ran for over 20 years.