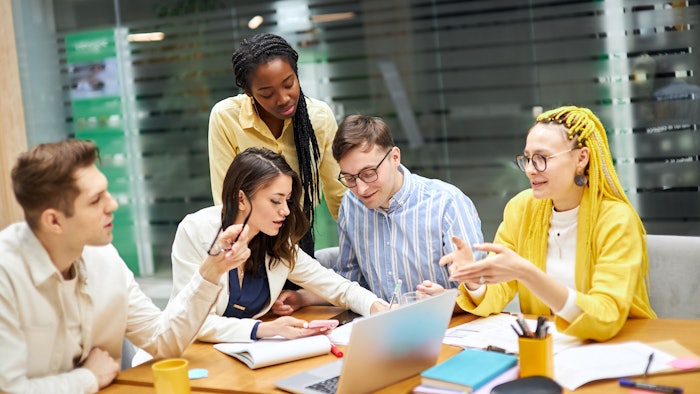 A recent poll revealed that 83% of our cosmetics R&D audience believes their Marketing teams do not understand the limits of cosmetic science. We posted these results to our social media pages and saw a flurry of activity, collecting critical commentary about this knowledge gap along the way (see below). 
This is a key reason why we developed Beauty Accelerate — to connect the dots between Marketing and R&D. The comments below demonstrate the struggle and underscore how critical it is to communicate for successful product outcomes.
So, how can Marketing better understand the limits of cosmetic science? And, in turn, how can R&D better understand the challenges Marketing faces? Communication, collaboration and joining us for Beauty Accelerate.
Beauty Accelerate registration is now open.
Not Shocked, Collaboration Needed
"I'm not at all shocked by this. Many scientists feel stifled and unable to speak honestly. In fact, I have several very specific memories earlier in my career of this. I hope marketers see this and start to have more thoughtful and collaborative meetings with the scientists in their companies."
Technical Folks in Marketing are Unicorns
"In my experience, people in Marketing who had previous lab experience or had a scientific background were able to better understand the limits of cosmetic science. Those that didn't would often ask for two totally contradictory aesthetics!" wrote Frank Pagano, Ph.D.
Response: "Technical folks in cosmetic finished goods Marketing are unicorns."
Pagano responded, "I did encounter a couple in my career but not many. Trying to explain to non-technical people why I couldn't do two mutually exclusive aesthetics was like trying to talk to a brick wall! I eventually learned that I had to explain it to them in simple, non-technical language that they could understand."
Learn more about Beauty Accelerate at www.BeautyAccelerate.com.
'Banging On' About This for Years
"We have been banging on about this for so many years," wrote Theresa Callaghan, Ph.D. "I just wish the industry would get to grips! The endless demands for claims they are not prepared to budget for is a key issue! Also if you are in a CMO and working to silly deadlines, your customer is only going to focus on their endpoints not on the actual requirements."
Why Limits? What About Possibilities?
Importantly, there is also a flip side to this discussion, as Danilo Lambino of Formulae8 reminds us. "It's not just about science, but also it's translation and usefulness of the technologies built upon science. Also, why only limitations? What about possibilities?"
Learn from Each Other
"Chemists and marketers can learn from each other through collaboration, resulting in great success," wrote Cherie Buziak, of BeautyEdge. "Early on in my career, I found that chemists needed to understand trends and competitive brands in order to fully understand why and what I was asking for. I recall many R&D/Marketing meetings where I was shamed ... after asking about an ingredient, or if something could be created that was new and unique. ... Part of the challenge that Marketers face is not being invited to meetings when raw material vendors present products to R&D so that they can increase their education on ingredients and formulas. 
"Over time, I learned from chemists how things worked with formulas, and they learned from me on what the targeted deliverable was and why. Also, I was able to work alongside chemists at the lab, on the bench, and we worked through aesthetic adjustments together. ... I know [it's] rare, but collaboration and being willing to learn from each other moves the needle much further."