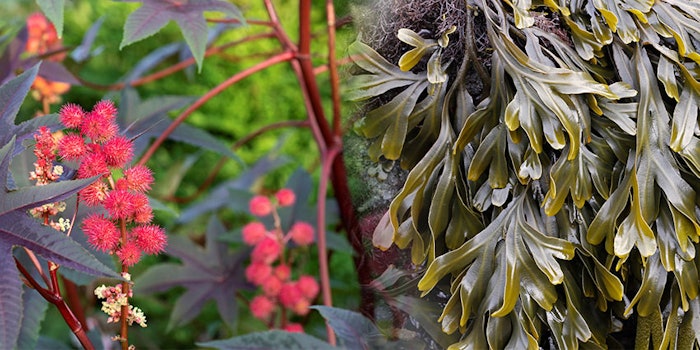 BASF Care Creations has introduced launched concepts, formulations and ingredients for personal care at the 2021 New York Society of Cosmetic Chemists (NYSCC) Suppliers' Day.
Previously: BASF Presents Clean and Simple Innovations at Cosmetorium
BASF Care Creations has exhibited its theme, "Our Story of Sustainable Beauty" featuring the below products and concepts:
Cetiol SoftFeel
Based on castor oil, this versatile ingredient can help to create textures in a variety of beauty and personal care applications, in addition to acting as a clean alternative to petrolatum.
Natural AP/Deo Formulas
BASF Care Creations is introducing five deodorant formulas and one antiperspirant formula, featuring natural ingredients and various formats. The company reportedly utilized a portfolio of sustainable ingredients to create several formulas with >98% naturality, according to ISO 16128.
Additionally, testing was conducted on individual ingredients to support microbiome-friendly claims. This led to the development of cream and bi-phase spray formats, as well as the addition of actives.
This bioactive ingredient is based on the marine algae Fucus vesiculosus, commonly known as Bladderwrack, and works in three ways: Help fight dark circles, reduce the appearance of wrinkles and enhance skin luminosity around the eyes, all within one week of use, according to BASF.
Seanactiv contains a high content of fucoidan, a polysaccharide characterized by fucose monomers and extracted from the marine algae species. Fucoidan has long been known for its anti-irritation and skin barrier enhancing properties.
This collection of four hair styling formulations is made with natural ingredients and offers high styling performance.
The Clearly Natural Styling Gel is a medium-hold styling gel with curl retention; the Algae Styling Gel provides a natural hold and long-lasting curl definition, even in high humidity; the Strong & Smooth Styling Gel offers the company's strongest hold with a flowable texture and extra conditioning benefits for hair; and the Strengthening Styling Jelly provides medium hold and features a jelly-like texture and a microprotein that strengthens hair fibers.
Naturally Styled products feature ingredients Rheocare XGN (INCI: Xanthan Gum) and Hydagen 558P (INCI: Algin) for maximum styling performance.
Recently: BASF Increases Care Chemicals Prices in North America