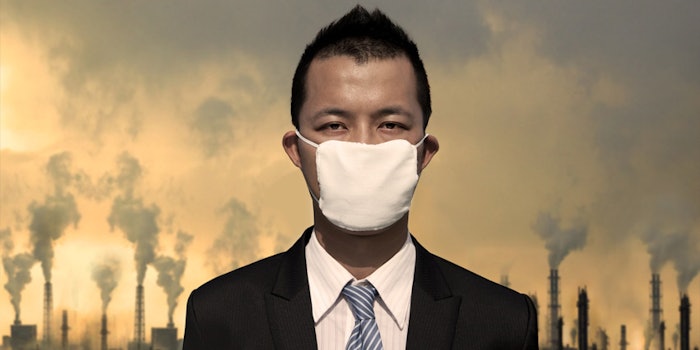 Presenting a number of its latest innovations, BASF came to the IFSCC Congress 2016 prepared to meet demands of consumers who seek healthier lifestyle choices.
"BASF recognizes that along with product efficacy, the sensorial appeal of personal care products, and their sustainability profile all rank as important decision drivers," said Daniele Piergentili, vice president, Home Care and Personal Care North America. "Our customers look to us to bring this awareness to bear when formulating with BASF ingredients and solutions, and that is what we provide at IFSCC Congress."
An anti-pollution concept, which consists of four products including: Purisoft (INCI: Moringa Oleifera Seed Extract (and) Maltodextrin), PatcH2O (INCI: Aqua (and) Glycerin (and) Trehalose (and) Urea (and) Serine (and) Pentylene Glycol (and) Glyceryl Polyacrylate (and) Algin (and) Caprylyl Glycol (and) Sodium Hyaluronate (and) Pullulan (and) Disodium Phosphate (and) Potassium Phosphate), Arganyl (INCI: Argania Spinosa Leaf Extract (and) Maltodextrin) and Eperuline (INCI: Maltodextrin (and) Eperua Falcata Bark Extract) was developed to protect skin from pollution and environmental stressors and to fight damaging effects.
Dermagenist (INCI: Maltodextrin (and) Origanum Majorana Leaf Extract) is a bioactive ingredient, which revives contractibility for stronger and more improved skin firmness.
As part of the company's Color & Effects brand, two effect pigments for cosmetic applications were launched: Flamenco Summit Aqua (INCI: Mica (and) Titanium Dioxide (and) Silica) and Reflecks Dimensions Brilliant Gold (INCI: Calcium Sodium Borosilicate (and) Titanium Dioxide (and) Silica). Additionally, offerings to optimize the sustainability performance of customers' portfolios were featured at the congress.
Furthermore, the company contributed to the scientific program of the congress, presenting three presentations and seven posters regarding skin biology and microbiome, hair technology, beauty with colors and emerging markets and insights.