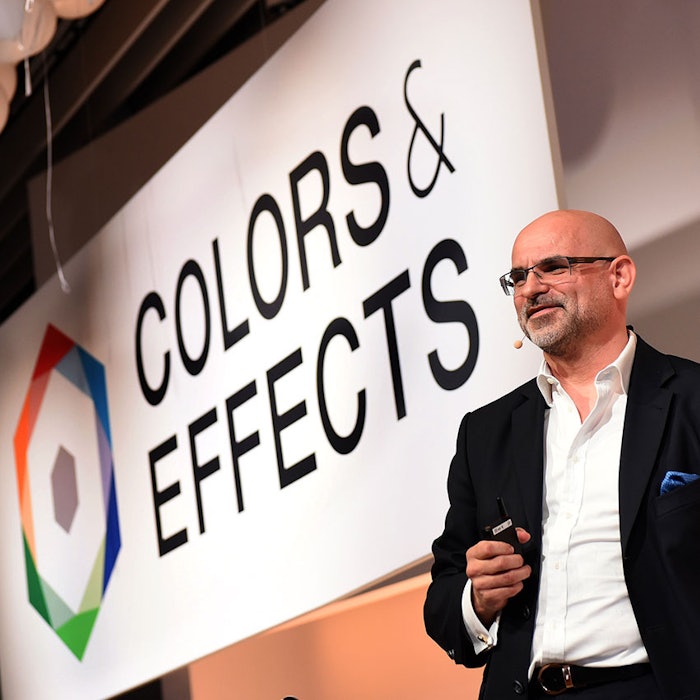 BASF
In a competitive market environment, BASF recognizes the need for continuous adaptations and thus, announced the launch of its new pigments brand, Colors & Effects.
According to Alexander Haunschild, senior vice president of Global Pigments Business, customers fall into five key industries, which include: coatings, plastics, printing, agro and cosmetics. The company created five global teams focused on each market. Customers have different needs and the teams were created to serve each of those needs, Haunschild added.
"Our number one priority is to remain a reliable global supplier to our customers," he said. "BASF continues to invest resources into this change and we are confident we have the right experts and portfolio to help our customers continue to innovate."
He went into how the logo of the Colors & Effects brand shapes the launch, as the hexagon shape symbolizes expertise and the colors represent high-performance effects pigments. The logo underlines the significance in showing customers how dedicated the company is to pigments, Haunschild added. He also explained how the company will continue marketing under names currently known and recognized.
"The new brand symbolizes a new market approach and symbolizes a new portfolio, showing we are now coming as this comprehensive supplier to the market place," said Haunschild.
The company operates 13 pigment production sites in China, France, Germany, Korea, the Netherlands, Switzerland and the United States.