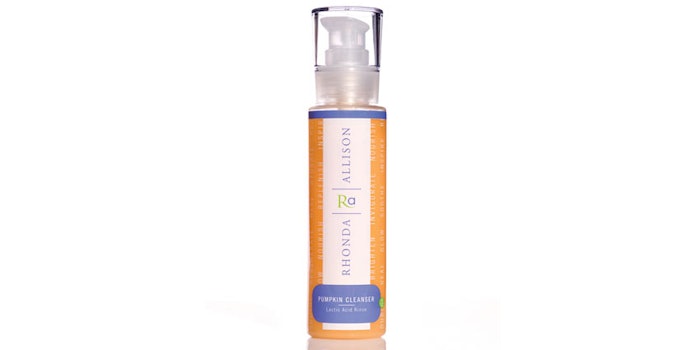 It's officially fall and time to celebrate one the most nourishing fruits nature could have created for our skin. What is this fruit—Pumpkin!
The Power of Pumpkin
Yes, pumpkin is indeed a fruit. Actually, it is a superfruit that contains the highest concentration of vitamin A, salicylic acid and beta carotene of any fruit. Of course, this is in addition to the 101 other skin-healthy ingredients pumpkin contains. With its nourishing and regenerating properties, pumpkin is ideal for restoring the skin to optimum health after a long, hot summer.
Found to stimulate collagen in the skin, pumpkin is commonly referred to as nature's own collagen therapy.
In addition to the beta carotene and vitamin A, it also contains a naturally high content of zinc and vitamin C, which helps inhibit the culprits that deteriorate collagen.
Pumpkin also boasts enzymes and alpha hydroxy acids, which helps remove toxins and neutralize free radicals. These characteristics make pumpkin a valuable ingredient for providing a deep, nourishing cleanse to the skin.
Cleansing with Pumpkin
Rhonda Allison Pumpkin Cleanser combines the power of natural pumpkin with potent antioxidants, natural surface-reducing lipids, peptides and essential oils for a deep cleanse and boost of vital nutrition.
In addition to pumpkin's rich content of vitamins, minerals, essential fatty acids, niacin, magnesium and potassium, the Pumpkin Cleanser also contains other skin beneficial ingredients, including:
Lactic acid (L), to soften protein, encourage exfoliation and hydrate;
Cucurbita pepo (pumpkin) seed oil , a natural source of vitamin A and beta carotene;
Eugenia caryophyllus (clove) leaf oil, high in antioxidants and an anti-inflammatory; and
Carrot oil, a source of beta carotene and antioxidant with photo-protective benefits
This combination of ingredients makes the Pumpkin Cleanser gentle enough for ultra sensitive skin, while also working as a deep cleanser for normal to oily skin types. Since pumpkin delivers so many benefits to the skin, there are numerous ways it can be integrated into the treatment room this season.
3 Ways to Bring Pumpkin to the Spa
Clients love the tantalizing aroma of pumpkin in the fall, pumpkin offers near endless possibilities in the treatment room with its numerous skin benefits. Each of the following treatments begin with the Pumpkin Cleanser to reduce surface lipids and provide a clean slate, paving the way for other nourishing ingredients to penetrate the skin.
Pumpkin Body Facial – This treatment combines 20% Lactic Acid and Bamboo Scrub, with a nourishing dose of the Pumpkin E Serum, Massage Oil Omega 6 EFA Blend, and Nurture Balm to leave the body smooth, hydrated and radiant.
Pumpkin Peptide Polish – The Brightening Pigment Lotion, Sake Peel and Pumpkin Parfait Enzyme rejuvenate, stimulate collagen production and infuse the skin vital nutrients. Growth Factor Serum and Omega #6 EFA will rebuild and strengthen the skin.
Pumpkin Refresher Treatment – To replenish dry summer skin, the Pumpkin Parfait Enzyme, 20% Lactic Acid, Pumpkin Rinse, Pumpkin E Serum, and chilled Milk Mask will leave skin polished and hydrated.