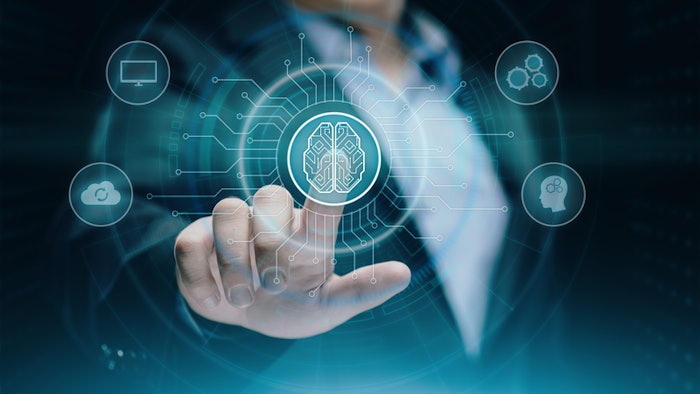 A recent report from Global Industry Analysts Inc. projects a US $291.5 billion global opportunity for artificial intelligence (AI) by 2026. This includes, among a multitude of applications and industries, plans from the European Commission to invest €20 billion (US $20.07) for AI research from 2018-2020 to fuel R&D initiatives for businesses and government.
Cosmetics R&D has seen a surge in the use of AI and other technologies for both behind-the-scenes R&D and in consumer-facing apps and devices in recent years, and this shows no signs of stopping. In relation, technology's role in beauty R&D will kick off Beauty Accelerate 2022, to be held on Wednesday, Sept. 28, 2022.
Attendees will gain insights from the opening keynote and a follow-up panel discussion on this topic, including Peter Tsolis (The Estée Lauder Cos.), Ron Robinson (BeautyStat) and Akshay Talati (Goop). Furthermore, closing out day one, John Jiménez (Belcorp) will translate technology to neuromarketing and the consumer experience in a surprise demonstration. 
>>>Registration is now open; sign up now for best rates.<<<
Tech X Beauty: Accelerating R&D Innovation
As opening keynote of Beauty Accelerate 2022, Peter Tsolis will speak on technologies such as high-throughput screening, AI and modeling, and other digital tools that are ramping up the pace of new ingredient technology discovery and product development. This session will explore the ways in which emerging technologies are making innovation more efficient, while rendering brands nimble enough to respond to shifting consumer and supply chain realities.
Join us Sept. 28 and 29, 2022, to gain valuable insights!
Continuing the Discussion
Following Tslois' discussion, a panel featuring Robinson, Tsolis and Talati will share ideas for leveraging technologies including tips and tricks, and the pitfalls to avoid. This lineup features Robinson's expertise, having started his own brand, BeautyStat Cosmetics, Talati's pharmaceutical leadership and product development, and Tsolis' expertise in corporate innovation and strategy.
>>>Registration is now open; sign up now for best rates.<<<
Neuromarketing and Neurocosmetics
Closing out day one, Jiménez will explain fundamentals in the physiology and anatomy of the brain and how they are important to cosmetic product experiences. Presented at a "101" level, he will define neurocosmetics; describe the key roles of attention, memory and emotions in the product experience; and review the most important technological evaluation methods, ethics and limits—also highlighting some of the most relevant trends and projections in this field, which will guide cosmetic innovation in the years to come.
Making Beauty Better
Live in New York on Sept. 28 and 29, 2022, Beauty Accelerate will make "Beauty Better" with two days of inspiring expert-led discussions, market data briefings, cosmetic science presentations, interactive Q&As, an innovation exhibition and networking activities—including the all-new, co-located Cosmetics & Toiletries Allē Awards dinner.
Under this year's theme of "Beauty Better," topics will range from: tech x beauty to accelerate R&D, cosmetic regulations and the opportunities they present, sustainable and simplistic formulating, skin immunity, the skinification of hair and neuromarketing to engage consumers; to beauty growth opportunities from several newsmaker brands, market data and analysis from leading analysts, insights on gen Z consumers and more.