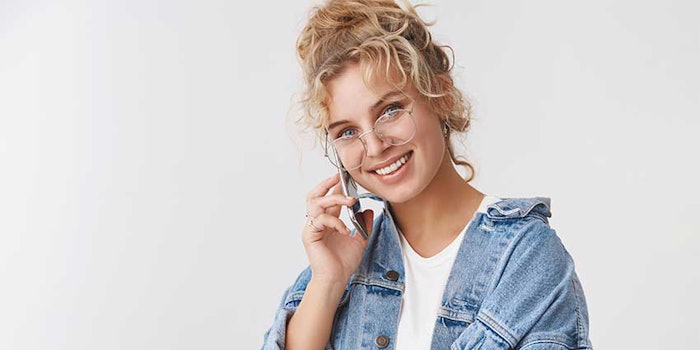 Clariant has released its first wave of formulations from trend insights, BeautyForward Edition 4, taking inspiration from current trends to inspire consumers for new behaviors, rituals and new products, textures and formulations within the personal care sector.
Related: Clariant Crafts 3 Japanese-inspired Concept Formulae
"Through our work this year with journalists, influencers, formulators and marketers, we distilled global trends catering to very specific target groups," comments Fabio Caravieri, global head of marketing segment consumer care, business unit industrial and consumer specialties at Clariant. "We've embraced their emerging needs in formulations that offer the tailored experience these different individuals now demand and desire, while also delivering the right care results for their skin and hair."
BeautyForward is centered on three categories, Fantasy Formulations, Embracing Aging and Active Beauty.
"Insight into emerging groups, changing perceptions and lifestyles, and the evolving needs that accompany these, equip cosmetic product developers to be more proactive and imaginative in their creations," says Sophie Qureshi, beauty journalist and brand consultant for BeautyForward Edition 4. "BeautyForward Edition 4's focus indicates consumers can expect to see even more emphasis on sensorial experiences, sophisticated simplicity in beauty products responsive to the needs of pro-aging generations and solutions relevant to demanding active lifestyles."
Fantasy Formulations
According to McKinsey & Co., millennials are leading the trend with personal spending on experiences, i.e. going out or traveling rather than spending on physical goods.
Previously: Why Social Media is a Beauty Brand's Secret Weapon
Within personal care, textures like jellies, putties and sugar cube exfoliators satisfy the desire for engaging and dynamic sensorial experiences. While at the same time, the importance of "Instagrammability" for millennials is leading to an explosion of brightly colored, metallic and glitter formulations in various formats.
Clariant's Insta-Ready Smoothing Primer Jelly primer contains a jelly with a memory form to keep its shape and a grip effect for easy makeup application. It also has hydrating and collagen-boosting actives to improve complexion long-term.
Embracing Aging
The attitude towards aging is now being viewed as a privilege rather than something negative, shifting perspectives away from "anti-aging" towards regeneration, renewal and radiance, even terming more concepts and products as "well-aging."
According to the World Health Organization, women in their 50s and 60s account for a larger slice of the global beauty spending and the beauty industry is finally paying attention to a demographic that hasn't received the attention it deserves.
Also related: Well Aging, Stem Cells, Microbiome and Natural Actives in Skin Care
Products dedicated to enhancing gray hair or targeting the effects of hormonal changes on skin and hair are now hitting the shelves. Clariant caters to the specific needs related to mature hair, such as volume and shine-boosting with an Illuminating Silver Hair Nectar, featuring the conditioning agent Genadvance Life (INCI: Polyquaternium-116) for thin hair.
Active Beauty
On-the-go and athleisure culture are rising to more convenient travel-friendly products. This includes "mess-free" product claims, formulations and packaging. For example, product launches in stick formats rose 65% in the last few years according to Mintel GNPD.
Long-lasting beauty products that address skin and hair concerns linked to an active lifestyle, such as clogged pores or dehydrated hair and skin due to frequent showering is also an increasing trend.
Recently: Exhale, Chill, Boost and Dream with Eos Lip Balms
For hair care, Clariant responds to the demand for quick, "mess-free" application that tackles dry hair with simple hair touch-ups on the go. The Fight the Frizz Hair Stick tames frizz and flyaway hairs while adding a healthy shine.
The vegan, silicone-free portable stick is ideal after a quick workout or for quick touch-ups on the move, thanks to the natural petrolatum alternative Plantasens VP 170 (INCI: Ricinus communis (Castor) Seed Oil (and) Hydrogenated Castor Oil (and) Copernicia cerifera (Carnauba) Wax (and) Cera Alba (Beeswax)).
For more information, contact Clariant.