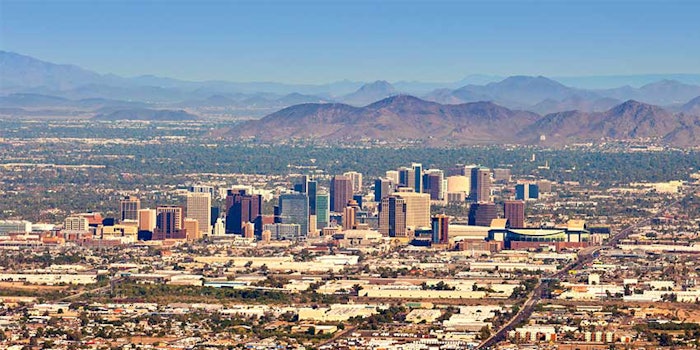 Chemberry has released findings from a comprehensive study that evaluates the impact of nine environmental and lifestyle factors in metropolitan areas on dermatological health. It also ranks the best and worst cities for skin.
The 80 cities examined held the highest populations among Organization for Economic Cooperation and Development (OECD) nations and in the most populous countries in the world. The factors assessed related to air, sun and stress conditions that impact dermatological health. This incorporates average yearly temperature; number of days of sunlight per year; average yearly UV radiation; humidity; air pollution over a year; average yearly wind speed; average daily cigarette consumption per smoker; traffic congestion; and average weekly working hours per person.
Best, Worst in U.S.
It was revealed (see Table 1) that Phoenix is the best city in the world for skin health, with high scores related to air conditions, especially in terms of average yearly humidity. The city also has the ideal temperature for skin health of 72°F (22.2°C) along with the lowest traffic congestion.
Los Angeles was the worst-ranked American city in the study, due to the extremely high number of days of sunlight, which is correlated to a greater risk of contracting skin diseases.
Referencing Table 2, following Phoenix, the Canadian cities of Montreal and Vancouver were ranked in the top five best cities for skin health. The European cities of Osloand Munich, in addition to Stockholm and Madrid (not shown), were also among the best.