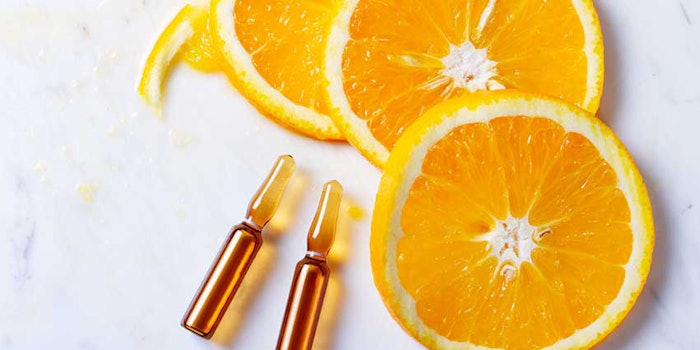 CMD CosminC504 (Water (aqua) (and) Volcanic Soil (and) Ascorbic Acid (and) Amylopectin (and) Hyaluronic Acid (and) 1,2-Hexanediol (and) Ethylhexylglycerin), compared with their Vitamin C derivatives, the company claims to have high stability, no degradation and no phototoxicity.
The company claims that the ingredient addresses UV-induced photodamage. It reduces the of dark spots and helps skin to look brighter. The ascorbic acid in the ingredient has antioxidant properties and brightens skin for an even tone, reducing fine lines and wrinkles and boosting collagen production. While ascorbic acid is typically sensitive to external factors, the ingredient's bio-shell delivery system stabilizes it against exposure to water, air and sunlight, reportedly making it more effective than other vitamin C derivatives.
For more information, contact CosMoDec through their in-cosmetics global page.