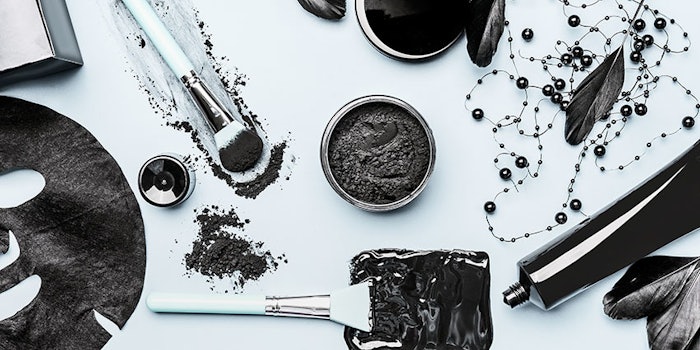 Charcoal, with its detoxifying cleansing properties and inky appearance, has had a bit of a resurgence. Norit SX Super S charcoal powder (INCI: Not Available), a recent launch from Cabot Corporation, seeks to meet that interest.
The high-purity powder has abrasive, adsorptive and opacifying properties; similar to charcoal's use in health care, the ingredient is meant to adsorb oils and exfoliate skin in personal care applications.
Recommended uses for the powder include skin cleansers, toothpastes, shampoos, conditioners or face scrubs.
Designed to meet high-purity polycyclic aromatic hydrocarbons (PAH) specifications for cosmetic ingredients, strict quality assurance measures were put in place during production; additionally, the company uses sustainable feedstocks, activation methods and washing steps.
The charcoal powder was featured at PCHi Worldwide 2018, held from Oct. 9-11, in Madrid.