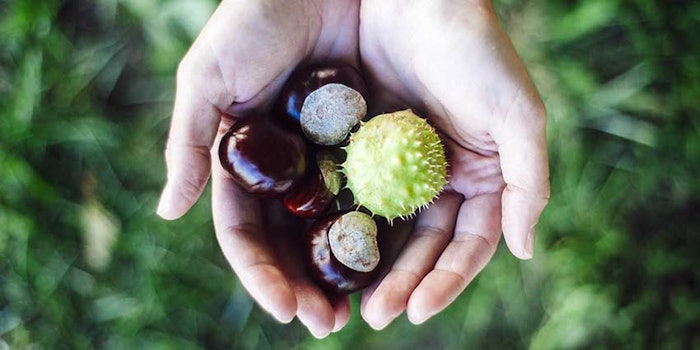 Dry skin recovery may be possible through Silab's Recoverine (INCI: Water (aqua) (and) Castanea sativa (Chestnut) Seed Extract), a natural active derived from chestnuts to maximize potential for skin barrier repair.
Skin was shown to be more moisturized, luminous and soft after 14 days of use at 2.5%, according to Silab's in vivo testing. This is reportedly due to the ingredient's ability to stimulate epidermal homeostasis—or, rather, a balanced skin barrier—which was inspired by pectin biopolymers that perform a similar action in chestnuts.
The ingredient is derived from chestnuts produced less than 30 kilometers from Silab's site. This sustainable supply chain is meant to ensure a homogeneous quality of the raw material, since its culture, harvest and transformation are standardized.
Recoverine is available in both an aqueous solution—recommended use at 2-4%—and as a preservative-free powder. It complies with global regulations in Europe, the United States, Japan and China.