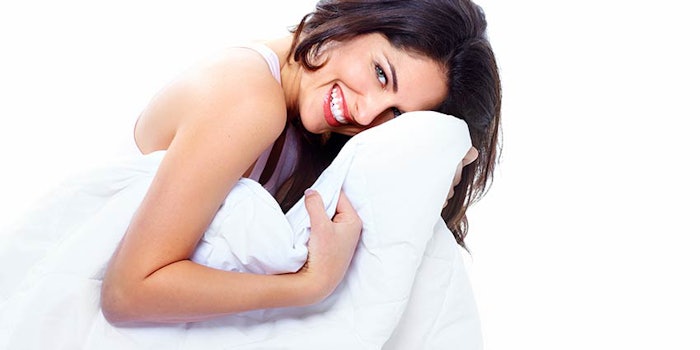 Ashland has re-introduced Chronogen YST (INCI: Water (aqua) (and) Glycerin (and) Hydrolyzed Yeast Protein), a cosmetic solution designed to address the deleterious effects of social jetlag on skin.
Chronogen YST helps with the maintenance and synchronization of clock genes—day and night skin regulators. Each biological cell has its own "clock," and clock genes are the regulators that play a key role in 43% of genes' expression.
"Social jetlag is a new field of studies connected to health problems in modern societies and it is a mismatch between the body's biological clock and sleep patterns, which can often be linked to late-night social activities such as television, online activities and personal hobbies," said Neil Astles, global marketing and new business development manager, biofunctionals.
Key applications for Chronogen YST include age-defying formulations inspired by social jetlag or epigenetic science, formulations to help maintain the skin's synchronized internal clocks, day time formulations to help skin boost its natural defenses against UV-induced damage and nighttime formulations to boost the skin's nighttime processes.
Related: Awards Galore: Ashland and Lab Expanscience Take Innovation Zone Gold