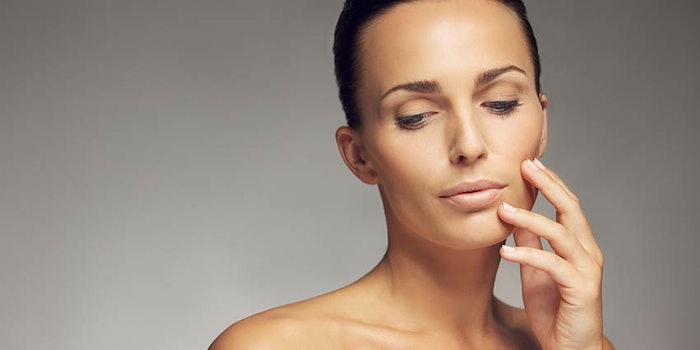 Deinove will showcase Phyt-N-Resist (INCI: Simmondsia chinensis (Jojoba) Seed Oil (and) C30-45 Olefin), a new carotenoid intended for use as an active cosmetic ingredient, at in-cosmetics Global 2018.
Consisting of phytoene concentrated in a refined jojoba oil, Phyt-N-Resist helps fight against skin aging by reducing oxidative stress and accelerating skin repair. (Phytoene is a colorless carotenoid produced through natural sugars fermentation by Deinococcus  geothermalis, an extremophile bacterium.)
Skin care formulas have been developed to demonstrate its ease of formulation; additionally, its stability at high temperatures makes it a candidate for makeup applications as well.
"We are thrilled to introduce Phyt-N-Resist, our first innovative carotenoid for cosmetic use," said Deinove CEO Emmanuel Petiot. "Our teams have done excellent work to complete this project and deliver on time our first commercial solution. The preliminary contacts with cosmetic players have been very positive and we look forward to presenting it to the whole industry in Amsterdam next week."
Deinove will be located at booth K44 and Phyt-N-Resist will be showcased in the Innovation Zone at in-cosmetics Global, which will be held April 17–19, 2018 in Amsterdam.