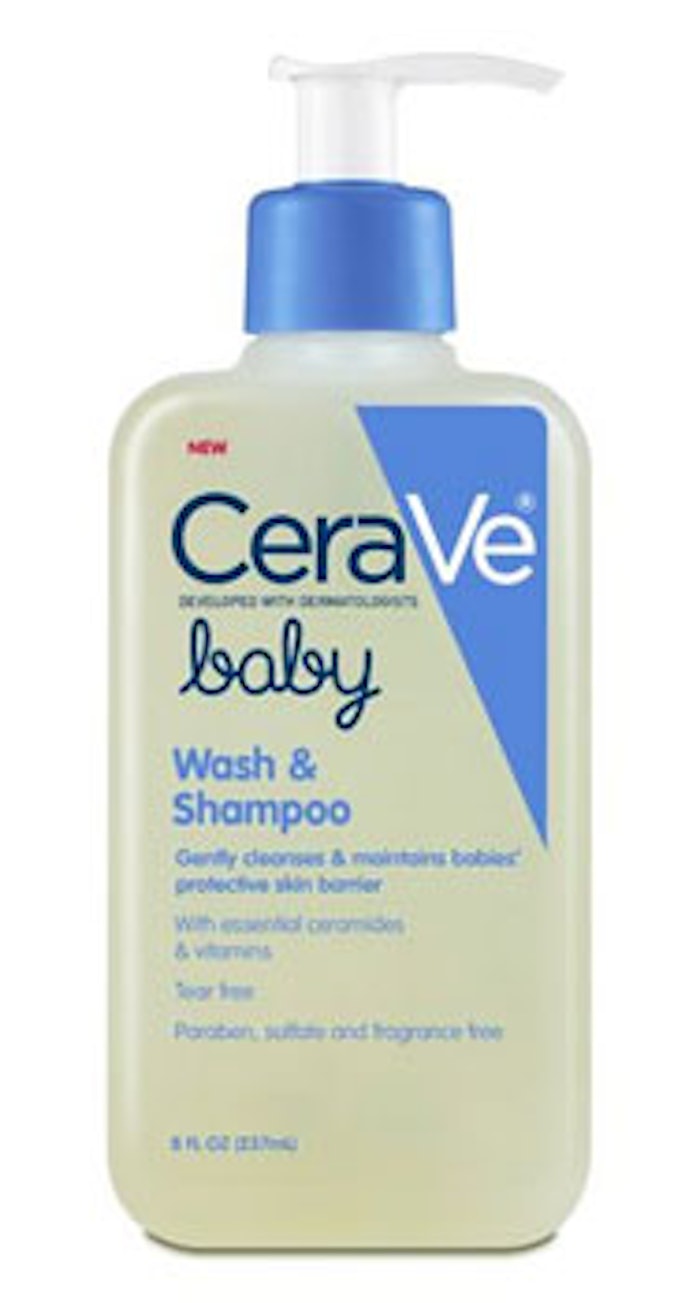 There are numerous "natural" personal care products for babies and children, but CeraVe Baby Wash + Shampoo is the first cosmeceutical that I have seen in this market segment. Developed with pediatric dermatologists, this gentle, tear-free wash features a unique, patented formula containing vitamins and three essential ceramides to help maintain baby's protective skin barrier as it gently cleanses. Other claims include non-irritating, hypoallergenic and free of gluten, sulfates, parabens, phthalates, fragrance and dyes. This column will review the ingredient listing for ingredient functionality and claims substantiation.
The diluent/vehicle is purified water and decyl glucoside, polyglyceryl- 10 caprylate/caprate, cocoglycerides and glyceryl oleate are the surfactants in a proprietary tear-free blend that is preserved with sodium benzoate. The thickener is cetyl hydroxyethylcellulose. Although two other thickeners are listed, they are contained in one of the raw materials. Sodium hydroxide and citric acid are the pH adjusters.
The "bio-active" or cosmeceutical ingredients include the super humectant hyaluronic acid, vitamin E acetate and niacinamide. Ceramide 3, ceramide 6-II and ceramide 1 help to restore and maintain skin barrier function in the company's proprietary skin identical lipid concentrate, which also includes phytosphingosine, cholesterol, sodium lauroyl lactylate, carbomer and xanthan gum.
A secondary preservative is not listed, and sodium benzoate alone is not a broad spectrum preservative. I am not sure if this formula would pass a USP 28 Day Challenge test. In my opinion, the marketing claims are substantiated by the ingredient listing.