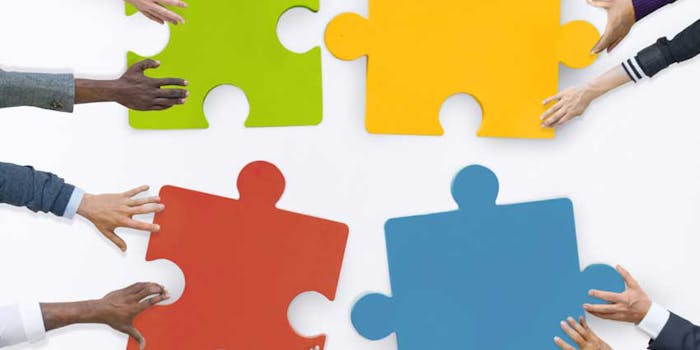 Throughout 2017, Cosmetics & Toiletries will feature an all-new "Supplier Roundtable" series to discuss solutions to formulating issues. This month, experts were challenged with: How to formulate skin lighteners.
Allison Pao, marketing executive, Corum Inc.
Women are always pursuing fair and flawless facial appearance, but an unbalanced lifestyle, daily UV exposures and environmental pollution often lead to dull skin and uneven skin tone, and ultimately form dark spots on the skin. Corum developed two formulations with active lightening ingredients, which will easily penetrate through the skin's basal layer, removing unwanted spots and increasing luminance of the skin. 
Corum brightening serum featuring Et-VC (INCI: 3-O Ethyl Ascorbic Acid) is a vitamin C derivative that is stable and easy to formulate with. Its antioxidizing properties neutralize free radicals, inhibit oxidization of melanin pigments and reduce the activities of tyrosinase. When skin is exposed to sunlight, Et-VCprotects skin from UV damages and reduces the risks of darkening skin tone. In combination with transcutol CG (INCI: Ethoxydiglycol), which is a superior solubilizer and serves as an efficacy booster, the serum clarity can be maintained and the coloration can be prevented. Allantoin, the anti-irritating agent, can soothe and soften dry, sensitive or sunburned skin. This simple formulation keeps the serum transparent and delivers Et-VC deeply into the skin.
Corum whitening spot corrector is an oil-in-water emulsion with a highly effective whitening ingredient GenoWhite (INCI: Acetyl Glycyl Beta-alanine). It is clinically proven effective in dark spot reduction and skin clarity improvement. With the addition of dipotassium glycyrrhizinate, which imparts superior anti-inflammatory and anti-allergenic properties, it restores skin's barrier function and helps reduce skin redness. To improve overall skin moisture level, corum 5081 (INCI: Phytosteryl Hydroxysterate), a plant-derived emollient with Ecocert, can be added for its excellent water-retaining and moisturizing abilities.
Maximize skin protection with the above two formulations and get glowing, radiant and healthy skin. Please visit www.corum.com.tw for more information.
Skin lighteners represent an important market segment. Designed to reduce dark spots and/or to get a homogeneous and bright complexion, they reduce the melanin content in the skin.
Skin pigmentation is determined by the amount and type of melanin in the skin. It can be influenced by genetic constitutive pigmentation (African, Asian, Caucasian) and facultative pigmentation following UV exposure (tan).
According to different scientific publications, microphthalmia-associated transcription factor (MITF) is a transcription factor having a master role in the regulation of the melanogenesis of both types of pigmentations since it is expressed in both cases.
Its inhibition will impact the main steps of melanogenesis:
Enzymatic pathway: Most lighteners contain a tyrosinase inhibitor to decrease the activity of the main enzyme responsible for the melanin synthesis. However, this step is only one among many others, and a more global inhibition of the melanogenesis process could be considered to optimize clinical results. MITF inhibition then leads to the inhibition of the entire enzymatic process including tyrosinase, tyrosinase related protein-1 (TRP-1) and tyrosinase related protein-2 (TRP-2) to reach an optimal decrease in the melanin synthesis.
Melanocytes' morphology and formation of dendrites: Melanocytes transfer melanin pigment (into melanosomes) to surround keratinocytes through dendritic extensions called dendrites. The reduction in the number and length of these dendrites obviously limits the quantity of melanin in keratinocytes leading to a lighter skin color.
Based on this knowledge, Β-White (INCI: Water (aqua) (and) Butylene Glycol (and) Hydrogenated Lecithin (and) Sodium Oleate (and) Oligopeptide-68 (and) Disodium EDTA) has been developed to target these different pathways in order to have a complete and synergistic mechanism of action to decrease both constitutive and facultative pigmentation.
Laure-Anne Gillon, business development manager, Beauty Care Actives, SEPPIC
Throughout the years, formulation of skin lightening products has become more and more challenging. The end-consumers demand has evolved, requiring cosmetic products to be more efficient and tolerant with an enhancing skin feel.
In this specific market environment, the formulator will have to consider different aspects before formulating a skin lightening product:
Regulation and related claims: In certain countries, the related claim of the final product will lead the formulation work and the choice of ingredients. For instance, in Japan, the main claim of the final product (either "lightening" or "whitening") will have a strong incidence as a "whitening" claim, which will fall under Quasi-drug (QD) regulations.
Efficiency/Tolerance: In order to achieve a strong efficiency, skin lightening products are generally based on association of different skin lighteners, potentially impacting the skin tolerance.
Stability: Additionally, this association of skin lighteners may affect the stability of cosmetic formulas.
In this context, SEPPIC offers several solutions from skin lighteners to functional ingredients—including QD approved ingredients—in order to achieve efficient skin lightening products with perfect tolerance. A few examples include:
Skin lighteners, acting on basal pigmentation and aging spots:

SepiWhite MSH* (INCI: Undecylenoyl Phenylalanine), Aminovector acts at the early stage of the melanogenesis with proven clinical efficacy in only 14 days.
SeaShine*, an association of two brown algaes, controlling the transfer and transport of melanosomes with proven clinical efficacy.

Soothing ingredients: Among its soothing range, SEPPIC offers two highly purified extracts of centella asiatica: Teca and Heterosides.
Functional ingredients:
*QD approved ingredients
Shawn Brown, application lab manager, Personal Care, Gattefossé USA
Skin whitening products, also commonly referred to as skin brightening products, have been around for decades due to their ability to provide a more fair skin complexion by reducing hyperpigmentation caused by various stresses. As the beauty industry has evolved over the years, the variety of different formulas with this activity has grown in both the facial care and body care segments. In the whitening/brightening category there are two key elements that are essential for formulation development. It is important to create robust formulas that can stabilize the wide variety of actives incorporated, while also providing a strong sensorial aspect. It is also necessary to choose active materials that are not only efficacious, but also help to maintain the health of the skin.
Emulium Delta MB (INCI: Cetyl Alcohol (and) Glyceryl Stearate (and) PEG-75 Stearate (and) Ceteth-20 (and) Steareth-20) provides strong emulsifying properties to help overcome the formula instability caused by many whitening actives. As the trend moves toward multifunctional formulations, featuring organic UV filters and inorganic pigments, Emulium Delta MB also allows more flexibility in the manufacturing process. The final product can vary in viscosity, from lotion to cream, and always provides a soft, velvety feel upon application.
Gatuline Spot-Light (INCI: Butylene Glycol (and) Actinidia Chinensis (Kiwi) Fruit Water (and) Alcohol (and) Sophora Flavescens Root Extract) is obtained through extraction of natural ingredients and presents a reliable safety record. This material works on the epidermis, decreasing melanin synthesis through a strong anti-tyrosinase activity. It also enhances cell turnover to eliminate the accumulation of melanin in the upper layers of the skin. In the dermis, Gatuline Spot-Light protects fibroblasts from premature degradation by preventing the production of harmful matrix metalloproteinases and protecting against glycation. It is clinically proven to reduce the size, appearance and quantity of age spots on the face.
Future Supplier Roundtable Discussions
If you are a supplier interested in participating in a future Roundtable discussion, contact Jennifer Novoseletsky at jnovoseletsky@allured.com for more information.
This was the final Supplier Roundtable for 2017. Keep an eye out in 2018 as this series will be featured each month. The following Supplier Roundtable will be in January 2018 and will focus on approaches to moisturizers.