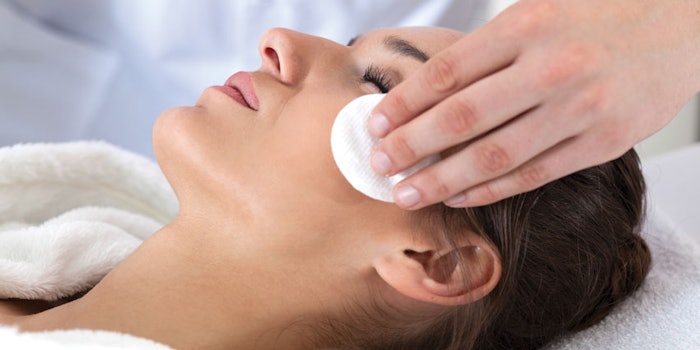 Last month, we gave you skin repair formulas. But what about the basics, like cleansing? Find them here, in this month's Skin Cleansing Formulary. To see more ingredients and formulas for all product categories, visit our free Cosmetics & Toiletries Bench Reference (CBR).
Skin Care
Ashland Specialty Ingredients
Benzoyl peroxide, effective on P. acnes growth and inflammation, is known to destabilize formulation viscosity after the release of peroxide at high temperatures. This formula, with other ingredients from Ashland, may help avoid formula breakdown.
Skin Care
Ashland Specialty Ingredients
For oily skin with clogged pores, this formula helps to prevent the development of acne with mild exfoliation; provide sebum balance; and remove pore-clogging impurities.
Skin Care
CLR Chemisches Laboratorium Dr. Kurt Richter GmbH
Bath/Shower
Skin Care
Floratech
This exfoliating body scrub with biodegradable Ecobeads combines the gentle, yet effective, exfoliation of Ecobeads with the long-lasting moisturizing effects of Floraesters K-20W Jojoba and glycerin, in an anhydrous platform. This refreshing body scrub leaves the skin soft and smooth after only one use.
Skin Care
The Hallstar Company
This gentle and effective cleansing mousse contains a rich blend of olive oil derivatives, including Olivem 460 and Olivem 300, to lift away makeup and impurities. It helps to rebalance and protect skin against environmental aggressors so it feels fresh and appears younger-looking. This cleansing mousse produces a silky foam when sprayed.
Skin Care
The Hallstar Company
This creamy rinse-off cleanser has a milky texture, ideal for gently cleansing and removing makeup, including around the eye area. Olivem 300 contains natural vegetable oils to provide moisture. Olivem 1000 improves emolliency. Olivem 460 is a mild surfactant with excellent dermatological compliance.
Skin Care
Lucas Meyer Cosmetics
This gel-cream imparts resurfacing action, reducing the appearance of pores and wrinkles. It also imparts a cooling and melting texture, and is preservative-free.
Skin Care
NATUROCHIM S.A.S.
In this formula, NAT Gascony Plum Butter imparts a soft melting texture and a delicate, sweet, candy-like aroma. NAT Gascony Plum Scrib 40 also offers a perfectly appropriate particle size for facial exfoliation.
Skin Care
Seiwa Kasei Co., Ltd.
This formulation with Amitose R gives a long-lasting moisturizing effect upon application. This is due to Amitose R strongly adsorbing into skin, thanks to its guanidino group, which moisturizes skin.